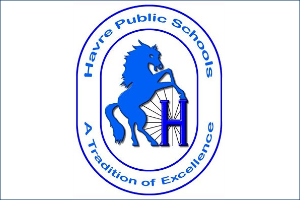 HAVRE, Mont. (NMB) – By unanimous vote on Tuesday night, the Havre Public Schools Board of Trustees decided to move the District to four-days a week of in-person learning.
The vote approved the exact recommendations presented by Superintendent Craig Mueller during Tuesday's regular monthly Board Meeting.
All elementary learners will transition to schedule 3A on Tuesday, January 19th, since Monday is Martin Luther King Jr. Day, and attend school in-person the rest of the week.
All middle and high school students will transition to schedule 3A on Monday, January 25th, which is the start of the new semester.
Beginning on January 25th, both group A and B students for all grades will receive face-to-face instruction four days a week, with Friday being a remote learning day.
Face coverings will be required for all staff and students until further notice. Meals will continue to be provided at no cost to students through the remainder of the school year. Grab and go meals will remain available on Fridays.
If an outbreak were to occur at a specific building, the Superintendent's Administrations Team could decide to temporarily dial back the amount of in-person learning in that building until the next Board meeting.
This decision comes as Hill County continues to see lower case numbers than the fall, and as teachers and other school staff have been given the opportunity by the Hill County Health Department to receive the first dose of the Moderna COVID-19 vaccine this week.
Mueller says the District is currently in a good place, with just one active student COVID-19 case throughout the entire District, and no current staff cases. However, that one case, which was reported in an elementary student on Monday morning, led to an entire elementary "B" group having to quarantine. There are no current staffing issues in any building or department in the District.
He adds that transportation adjustments will allow for the transportation of both A and B groups.
There are currently 234 remote students, and Mueller expects another 30 or so students to move to remote learning with the switch to schedule 3A.
Mueller says that once the District shows they can maintain the 3A schedule, they will consider moving to five-days a week of in-person learning.
Also discussed at the meeting:
The Board accepted the resignation of Trustee Ed Hill, who was recently elected to represent House District 28 in the State Legislature. The Board will now begin the process to find a new Trustee.
Activities Director Brian Kessler discussed the upcoming MHSA virtual meeting set for January 17th and 18th. Kessler will represent Havre at the meeting and will support the vote to form a committee to look at the possibility of adding baseball as a school sport. Kessler said Class A will have a discussion on Sunday about realignment. Havre could end up moving to Central A. Kessler said there is a "very high possibility" that Class A could end up with East, West and Central divisions.
The District is expected to receive the long-awaited 500 Chromebooks as early as Friday, but more likely by the end of the month
With the increased amount of in-person learning, Havre Public Schools has begun planning Community Education classes that could start up as early as next month
A report was provided recapping Native American Heritage Week
The Board set their next quarterly planning meeting for January 26th at 6 PM
No members of the public provided comment at the meeting, and new Trustee Scott Adams lauded Mueller for the work he put into the recommendations on reopening provided at the meeting.
The next Board meeting is a Special meeting, and is scheduled for January 26th at 12:15 PM. The next regular meeting is set for February 9th at 6:30 PM.