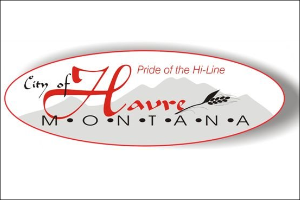 HAVRE, Mont. (NMB) – Following extensive debate and public comment at their regular monthly meeting on Monday evening, the Havre City Council voted 5-2 to table an ordinance that would reclassify Havre from a Class One City to a Class Two City.
Terry Lilletvedt, Ed Matter, Karen Swenson, Lindsey Ratliff and Sarah McKinney all voted to table the motion. Andrew Brekke and Denise Brewer were the two opposing votes. Derek Eldridge was not at the meeting due to an excused absence.
The initial motion was to change Havre to a class two city, but a substitute motion to table was made prior to a vote.
The issue of what classification Havre should reside in has been discussed by the Council and the community for decades.
Class one cities have a population of over 10,000, while class two cities have between 5,000-10,000 people.
However, an exception was carved out by the state legislature back in 2003 for towns with a population between 9,000-10,000.
"When that passed, (the Council) believed that there wasn't a need to go forward with a resolution," said Finance Director Doug Kaercher, who will be sworn in as Mayor in January. "But the statute actually says that you must have a resolution that passes that allows the city to remain as a class one city. This resolution (to move Havre to class two) that they put out before that they tabled, it died for lack of action. And I believe what happened is they thought that the legislature was the final ruling on it, and no resolution was ever passed. So then when we were researching this out and looking at it, the city does not actually have a resolution that does either one of them. So we asked for a City Attorney opinion on it. And the city's opinion is now the city must pass a resolution either to reclassify itself as a class two city or it must pass a resolution exempting itself."
However, many employees with the Havre Fire Department expressed trepidation at the move. This is because according to Montana Code, class two cities can opt to have both paid and volunteer firefighters. This change would have to be approved by the Council, according to Kaercher and Mayor Tim Solomon.
"The main change in a class two city is that changes of this kind will affect the fire department and the way it is operated, which is my livelihood," said Cody McLain, Vice President of the 601 Firefighters Union. "Legislators in the past have fought hard to keep this a class one city, and there is no reason to turn back on that now. So why now, why is there a sudden change for this resolution to be brought to the agenda tonight?"
Proponents of the reclassification argued that the move would open Havre up to receiving grants that are only designated for class two.
"There's a certain amount of grants that are only available to communities of a certain size. Because we're class one, we don't qualify to even apply for them," said Kaercher. "So in the past, when we've gone out for mostly infrastructure grants, or the water/sewer, those areas, we weren't even allowed to apply for them because we were considered class one, and class ones are supposed to have enough resources to be able to deal with that."
"I think there is just a perception out there that I don't believe is correct that it is worse to be a class two city than a class one city," said Lilletvedt. "That's just size. It's not like you're downgraded because you're a class two. It's just size…The hard part about staying, honestly, in the class one, is not only do we can't compete often because those (larger) towns already have more money. There's so many more people and so much more tax value and tax valuation and so much more money that comes into them. So we're at the bottom of a class. Not that we're guaranteed money in class one, but we're at the top of a smaller group of cities than at the bottom of a way larger group…I don't know that if we change to a class two, we're going to have money for streets. The streets are my thing – I would love to have more and better streets. I'm not saying that for sure we will. But we definitely will not when we compete against towns that already have more money, have more money for infrastructure, and then we don't, and we can't even get the grants."
Of seven people that provided public comment on the motion, three were in favor of reclassifying, two were against, and three simply asked clarifying questions to the Council.
"I understand what Mr. McLain was saying. Y'know, when there's a perception to lose your livelihood, you need to take action," said House District 28 Legislator Ed Hill (R-Havre). "But what I think that the Council is doing, I think that this change in the class…We're not going to lose any firemen, we're not going to lose any EMTs, that would be silly… I did some research, talked to some class two cities, counties, and we are kind of in a unique position with being at the bottom (of class one)…I would like to thank and reassure (the firemen) that this isn't a move to take their livelihood, that is not the intent. And I'll just leave it at that."
Havre Firefighter DJ Olson spoke against reclassification and criticized Kaercher for what he deemed to be misleading wording of the agenda item, which read A resolution reducing the classification of the city of Havre from a class one city to a class two city, as required by law.
"We don't have to. We don't," said Olson. "We can choose to stay there. You failed to mention that to the Council. I think that's extremely misleading. With regards to the grants that could be gained under a class two city, I can tell you right now that the Fire Department missed out on a ton of money in regards to the CARES (COVID-relief funding) grant. So I have a hard time believing that the decision is financially motivated when we're not capitalizing on the grants we have available to us now."
Several times during the meeting, the Council assured the public that there will not be cuts to public services as a result of a reclassification.
"Our intention isn't to change anything that's going on right now," said Mayor Tim Solomon. "Talking about cutting the fire department, as far as because we're going to a class two city, with the ambulance service and stuff that we're providing, it's not realistic even to look at that. And we're one of the few cities that provide an ambulance service compared to a lot of the others. So this (doesn't) affect that at all. That would have to be a whole nother action by the council to address that kind of concerns. So this has nothing to do with it. It really doesn't change our operations. It's more to clarify our size of city that's in the law. Class two is up to 10,000, we've been below that for 20-some years now. We've asked for exemptions to try hanging with the big boys but we don't have it. So we're just trying to clarify where we really are at, as far as number-wise. The idea isn't to change any services out there."
The issue of reclassification will be brought back up at the December 6th meeting. Although the motion was tabled, the majority of the Council appeared to be in favor of the reclassification, but wanted to allow more time for themselves and the public to do research.
Other items discussed at the meeting:
Passage of a resolution authorizing submission of a CDBG applications to improve the water and sewer system at Clear Creek Community.
On second reading, passage of an ordinance that gives the City some ability to deal with vacant properties. The ordinance will go into affect in 30 days.
The sending of a zoning change request to commercial local for all properties between 14th-16th Streets and between 5th-6th Avenues to the Zoning Board of Adjustments. A review hearing will take place in the coming months, and the Board will send their recommendation back to the Council. The request was filed by property owner Jim Treperinas, who would like to open that block to allow commercial businesses.
Approval of Independence Bank pledged securities for the quarter ending 9/30/21.
Approval of October claims and manual warrants.
Don Stein of Havre provided public comment on non-agenda items, saying that there is a major deer problem in Havre that is a health and safety hazard. He called it the "mule deer mafia" and said they are eating vegetation, causing accidents on the road, and could carry diseases. Mayor Tim Solomon says Fish, Wildlife and Parks is conducting a study to lay out potential solutions, which could include trapping, and expects to have that back in the coming months.
This post has been updated