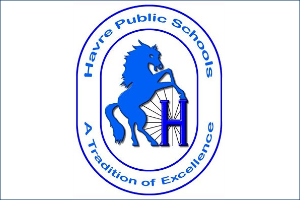 HAVRE, Mont. (NMB) – The Havre Public Schools Board of Trustees convened on Tuesday night for a special meeting and voted unanimously to continue their policy of optional masking, as recommended by Superintendent Craig Mueller.
Mueller said he came to this recommendation after extensive review and discussion with the Board, the community, and the Montana School Boards Association (MTSBA). Mueller says that his guidance was impacted by advice he had been given by the MTSBA regarding House Bill 702, as well as feedback from a community survey that saw a majority of respondents support optional masking.
The vast majority of members of the public that spoke at the meeting were in favor of optional masking, saying it should be up to each individual family.
State Representative and former Trustee Ed Hill, who supported HB 702, spoke several times during the meeting, at one point simply declaring that "Masks need to be optional."
Although masks will be optional, Mueller says the District will continue to take other preventative measures to combat the spread of COVID-19, including social distancing, ensuring proper ventilation, and urging people to stay home if they are experiencing any potential symptoms of COVID-19.
But Chair Curtis Smeby said that he remains concerned that the District is not doing everything possible to combat the spread of COVID-19, and worried that this decision could hurt the chances of maintaining a five-day in-person school week and could lead to litigation.
"I'm concerned that the very thing that we want not to happen could happen because we're not doing everything in our power to mitigate this. So our goal is instructing students five days a week, face to face. We don't want to go remote. But if we believe, as I do, that the COVID delta variant…we don't want to transition to remote learning, but that's what we may get. School closures are also part of it, we don't want that. Suspension of other school-related activities: trips, athletics, et cetera. How do we say that this is such a big deal when we're asking students, teachers, staff to wear a mask. I honestly just don't get that. And lastly, this is as a Board Chair and as a Board, I believe we need to be concerned about litigation down the road. If heaven forbid, one of our students or staff gets sick, gets long COVID, or even heaven forbid, dies, and their parent or spouse or grandpa or grandma says, 'Board. On August 17th, 2021, we had the opportunity to have a mask mandate and we said no.' I just don't get that. Help me out, and I hear the conversation. But lord, are we serious that we can't put on a mask?"
When Smeby concluded his speech, many in the audience responded to his question by saying, "yes."
If there were to be an outbreak in a specific building, the Superintendent's Administrative Team (comprised of School Principal/s, District Nurse, Special Services Coordinator, Senior Systems Analyst, Business Clerk and the Assistant Superintendent), with consultation from the Board Chair, would make the decision whether to transition temporarily to remote learning.
Factors that would play into this decision include transmission rates in the school and the community and the impact on the staff. Consultation would also be had with local health officials.
The decision on whether to continue in remote learning and for how long would be discussed at either the next regularly scheduled Board meeting or a special meeting. This was approved as part of the District's reopening plan.
Face coverings remain required on buses, per federal guidelines.
The meeting lasted for nearly two hours and was filled with confusion from both the Board and the public, and clarification needed to be provided on a handful of occassions.
At one point, an amendment was brought to the floor and voted down. The amendment was later declared meaningless because it dealt with something that was not in the original motion, but rather in the reopening plan.
The amendment, as intended by Trustee Jake Ingram, would have only allowed a school building to move to remote learning if it was first approved by the School Board.
However, members of the Board expressed concern that convening an emergency meeting in short order would be a difficult task, since many Trustees have full-time jobs.
Trustee Garrit Ophus said that in an emergency situation, the immediate decision to try and stem an outbreak should be made by the people closest to the situation.