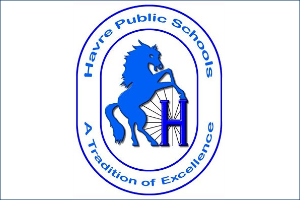 HAVRE, Mont. (NMB) – The Havre Public School Board held a special meeting on Tuesday afternoon and approved a series of agenda items by unanimous vote.
One of the items approved was revised return to play guidelines and procedures for Havre High School and Havre Middle School athletics.
To start the school year, athletic events will be allowed to have limited attendance. Each rostered Havre player will be given two tickets at no cost that they can give to family or friends.
Visiting fans will not be allowed, as consistent with recently approved guidelines for Eastern A.
Concessions will be open, and the marching band and cheerleaders will be allowed into Blue Pony Stadium for football games.
No vehicles will be allowed into Blue Pony Stadium for now, and all fans must sit in designated spots in the bleachers.
For athletic events in the High School Gymnasium, spectators will be allowed only in the bleachers on the west side. The east bleachers will be used for extra bench space for the participating teams.
In addition, Senior Night will be held on the first home game of the season to ensure the students are all recognized in case the season were to be disrupted.
Another revision to the guidelines is that locker rooms will now allowed to be used for Physical Education, as well as for home and away teams for athletic events.
Masks must be worn in the locker rooms, which will be disinfected regularly. No lockers will be used.
Also presented at the Board meeting was student enrollment numbers, including opt-out information.
Enrollment is currently 1,754 total for the district, up from under 1,700 at the end of last school year. This includes a large freshman class of 160 at Havre High School.
214 students have opted-out of in-person learning.
The school with the highest percentage of opt-outs is Sunnyside Elementary, with 17.8 percent of students not scheduled to participate in classroom learning.
The school with the lowest percentage of opt-outs is Havre High School, with 9.2 percent of students having filled out the opt-out form.
Other agenda items approved at the meeting:
Slight adjustments to the Havre Public Schools reopening plan. One significant change is that for weeks where students have Mondays off, Tuesdays and Thursdays will remain 'A' days, Wednesday will remain a 'B' day, and Friday will also serve as a 'B' day. This is in order to maintain a more consistent schedule and not disrupt child care plans.
The approval of Memorandum agreements between the Havre School District and both the Havre Education Association and the Havre Paraprofessional Education Association.
A substitute pay increase for all categories of substitutes
A 3-year renewal of a Co-Op agreement with Chinook Public Schools that allows Chinook students to be a part of the Havre swim team
Slight changes to the reopening plan when it comes to wearing face coverings. Students and school employees must wear a face covering except when social distancing is maintained and students are seated at desks.
The next Havre School Board meeting is scheduled for September 8th at 6:30 PM.
This story has been updated to include opt-out numbers and to add that return to play guidelines are also for Havre Middle School events