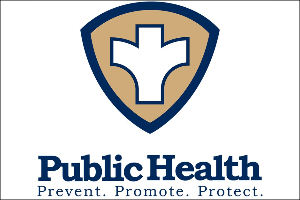 HAVRE, Mont. (NMB) – The Hill County Health Board convened on Wednesday afternoon for their quarterly meeting, with the main topics of discussion being the ongoing COVID-19 pandemic and harmful algal blooms (HABs).
Health Officer Kim Larson says COVID-19 vaccinations for phase 1B residents (persons +70, persons 16-69 with underlying health conditions, American Indians and other people of color who may be at elevated risk for COVID-19 complications) are expected to continue over the coming weeks.
405 staff members of Hill County schools were inoculated with the first dose of the COVID-19 vaccine last week, and another 350 people in phase 1B are expected to be vaccinated today at a clinic taking place at the Holiday Village Mall. In addition, Montana Veterans Affairs is holding their own vaccination clinic today, where they are hoping to inoculate up to 500 local Veterans.
The Hill County Health Department is hoping for weekly shipments of COVID-19 vaccines, and expects to remain in Phase 1B for at least the next few weeks.
There is currently a waiting list for those in Phase 1B wishing to be vaccinated. To be added to the waiting list, call 406-400-2369.
Status of COVID in Hill County
Larson also presented a report of the latest COVID-19 case numbers in Hill County. As of Tuesday, the active case count was below 30, which she says is highly encouraging.
This comes as Governor Greg Gianforte recently rescinded numerous pandemic-related state guidelines and mandates. Larson says there are currently no plans to pursue new regulations, although that could change if case numbers increase significantly.
Currently Hill County has three case investigators, three contact tracers, and three people remaining in contact with people who have recovered to check in on them.
HABs
During the meeting, MSU-Northern Professor Dr. Terri Hildebrand provided an update on a research project into HABs.
Hildebrand says thanks to a grant from the National Institute of Health, they were recently able to monitor a number of waterbodies in Hill County.
She says HABs were found in water bodies throughout the County this past summer, including in both lakes at Beaver Creek Park.
The next step in this study will be a survey to help gain an understanding of the public's knowledge of HABs in the area. More details on this study will be released soon.
Harmful algal blooms are capable of producing toxins that can make humans and animals sick, and have been known to cause death in animals. They occur when the nutrient levels in the water are out of balance.
This summer, one Hill County rancher lost 14 head of cattle after they drank from a water body with HABs.
Also discussed at the meeting:
The Board announced that Sanitarian-in-training Will Lorett had notified them of his resignation. Hill County will now go about seeking a new employee for the Sanitarian Department, but it has not been decided if it will be a full-time or part-time position.
The Women Infants and Children federal assistance program has remained steady at about 330 clients a month. They are continuing to hold appointments only over the phone, and will do so through at least mid-May.
No cases of influenza have been reported so far this season in Hill County. The Board says this is not abnormal, and cases usually peak in February or March.
Because the quarterly meeting was this week, there will not be a Health Board virtual COVID-19 update this Friday. The next virtual update is scheduled for January 29th at 1 PM.