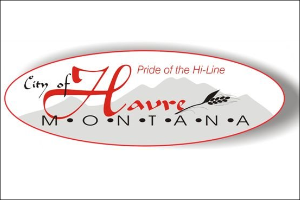 HAVRE, Mont. (NMB) – Havre Finance Director Doug Kaercher has announced his candidacy for Mayor of Havre as incumbent Tim Solomon told New Media Broadcasters on Wednesday he does not intend to seek re-election.
"I've been able to (serve the city) as finance director, but the Mayor tends to have a little more impact on the citizens and the ability of the city to grow, so I think this is the right time for me at the end of my career to step forward and give back to the community a certain amount and use that experience to benefit the community," Kaercher told New Media Broadcasters.
Solomon has served as the Havre Mayor since 2010 being first being elected in 2009. He says that he is "100 percent" supportive of Kaercher's efforts to run for Mayor.
Kaercher was on the Havre City Council from 1988-1993 before becoming Chairman of the Hill County Study Commission. He was a Hill County Commissioner from 1997-2007 and also served for a time as President of the Montana Association of Counties. He has been Havre's Finance Director since 2012 after serving as an Administrative Law Judge to the State Tax Appeal Board from 2007-2012.
"The last nine years that I've been the Finance Director for the city has really given me insight to where the city kind of needs to be looking to go to and expand on its infrastructure and to be competitive out there in the state going forward… We're going to push for the state to fund some of these projects that have been deferred going forward and see if we can get some of this infrastructure, especially streets, funded through other means since the public isn't in a position to fund it themselves."
Kaercher is also a founding board member of the Boys and Girls Club of the Hi-Line and is an Executive Board member for Bear Paw Development. Other positions Kaercher has held include Treasurer for the Montana Municipal Interlocal Authority and member of the Montana Board of Housing.
No other candidates have filed for Mayor at this time. The nomination period closes on June 21st. The primary election is set for September 14th, while the general election will take place on November 2nd.
Although the race for Havre Mayor is nonpartisan, Kaercher ran as a Democrat for the Public Service Commission in 2018 and was defeated by Randy Pinocci.
"That was a a totally different race in a different scope of what I was running for at that point," Kaercher says. "That was in a 19 county area for Public Service Commission, and I felt that I had the experience to be able to benefit there also. But this is a little more local and a little more of where I feel like I can use this experience to benefit the community."
This post has been updated