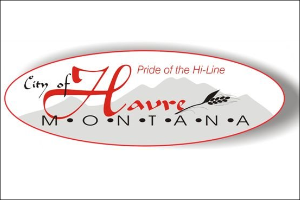 HAVRE, Mont. (NMB) – Although many Festival Days gatherings have been canceled in Havre, one new event is hoping to put on a safe show in the midst of the ongoing pandemic.
A Downtown Celebration will be held on Friday evening beginning at around 6:30 PM in and around The Atrium featuring a vendor show, a bounce house and musical performances.
Derek Hann, Havre Book Exchange Owner and event organizer for The Atrium, says he wants this event to be something Havre can be proud of.
"Even in 2020, there is a lot for the people in Havre to be proud of, and there is a lot to celebrate. I just want to stress that this is a celebration of Havre, for Havre. We want to make sure that we keep Havre safe."
There will also be an outdoor performance starting at 5:30 PM outside of Old Station Brewery from Sax Cadillac and The Other Brothers and Sistas.
"We're gonna provide all kinds of different types of music. Country rock, some rock and roll, some blues, some swing music," says Sax Cadillac musician Kirt Miller. "So we're going to play a lot of variety…We've got about 2.5 hours worth of tunes, it should be a fun time to at least celebrate and have something going on for Havre Festival Days, because we need to enjoy the end of the summer."
Inside the Atrium, there will be jazz musicians performing throughout the late afternoon and evening as well.
The Half Nuts, All Beverages bar in The Atrium will be serving alcoholic beverages.
Vendors will be socially distanced and required to sanitize their stations every hour.
There will be signs up reminding people to social distance and wear face coverings.
"It's kind of the nature of the beast at the moment…If we want to have these events and we want to be responsible with having these events, then we have to comply with all of the rules and regulations," Hann says. "If people don't want to comply, then we can't really have these events because we don't want to get more people."
Volunteers will be on hand to enforce these guidelines.
"We'll ask people politely and cordially at first, and we'll remind them that we do have masks inside The Atrium that are free that they can take," Hann says. "But if they continually refuse to follow these guidelines and follow the rules, then we'll have to ask them to leave. We can't forcefully eject anybody, but we can tell them they need to leave. This is a privately put on event, we retain the right to be able to refuse service, basically. At that point, they are also more or less a health risk to other people."
The Hill County Health Department continues to recommend against holding events with over 50 people. However, they have been consulting with organizers to ensure safety precautions are in place to reduce the risk of COVID-19 transmission.