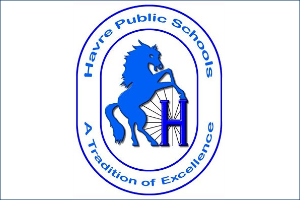 HAVRE, Mont. (NMB) – The Havre Public School Board of Trustees held a special meeting on Tuesday evening to provide an update on the reopening plan.
Superintendent Craig Mueller said that the transition to four days a week of in-person learning has worked well, although it has come with its fair share of challenges, including staffing shortages at times.
Mueller says Fridays have been crucial to keeping the District's 162 remote learners on track, and the divide between remote and in-person learners would grow if the District were to move to five days a week.
The District has created a survey for parents to fill out, and they will use that information when they next consider adjusting the reopening plan at their Board meeting on March 9th.
The decision to remain in schedule 3A was reached by the Board on the recommendation of Mueller.
Also at the meeting, the Board approved a two slight updates to emergency policies. One amends the language for physical distancing requirements to add "whenever possible," which is an acknowledgment that in schedule 3A, there are situations such as passing time where maintaining six-feet of distance is not possible.
The other policy tweak is to require face coverings on District property, with a few exceptions such as when eating or drinking or those unable to wear a face covering for medical reasons. This replaces previous language that was put in place under directives issued by now-former Governor Steve Bullock, that called for required face coverings when Hill County was above four active COVID-19 cases.
Before the meeting adjourned, the Board appointed Lorraine Larson to the Trustee seat that was vacated when Ed Hill resigned. The seat will be up for election in May. Larson worked with the District as a special education teacher for 14 years, and then was a school psychologist for 26 years.