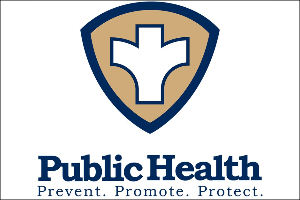 HAVRE, Mont. (NMB) – The Hill County Board of Health convened virtually on Friday afternoon to provide the latest update on COVID-19 in the area.
Health Officer Kim Berg says most of the new COVID-19 cases in Hill County are in people between the ages of 13 to 39.
"So we're seeing that younger age groups are being hit a little harder here again like the rest of the country is seeing. We do believe we have some community transmission, however we have found connections with our recent cases."
As of Thursday evening, Hill County has reported 1,977 COVID-19 cases. 12 are active, including two hospitalizations. 1,921 people have recovered and 44 have died.
When it comes to COVID-19 vaccinations, Berg says progress has slowed on that front, similar to trends elsewhere in the state and country.
As of Friday, 4,621 Hill County residents are fully immunized from COVID-19, representing about 37 percent of the eligible population.
However, the number of eligible residents is expected to increase within the next week or two as Pfizer is seeking emergency use authorization to inoculate people that are between 12-15 years of age.
Another anticipated change is the Pfizer vaccine having less stringent storage requirements, which could lead to the Hill County Health Department being able to store the Pfizer vaccine.
To schedule a COVID-19 vaccination through the Hill County Health Department, call 400-2415. Local pharmacies and the Rocky Boy Health Center are also offering vaccinations.
Berg says she is also trying to set up on-site vaccine clinics at businesses.
The next virtual COVID-19 update is scheduled for May 21st at 1 PM.