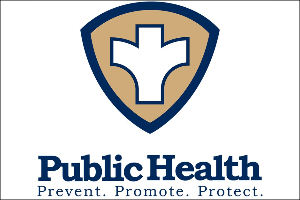 HAVRE, Mont. (NMB) – The Hill County Health Board met on Wednesday afternoon and approved Health Officer Kim Larson's Recommendations in order to control the spread of COVID-19 if spread doesn't slow dramatically.
According to the plan, if Hill County reports greater than 50 cases per day per 100,000 people (which calculates to 58 cases a week for Hill County) over the week of October 26th-November 1st:
Social gatherings will be limited to no more than 25 people, regardless of the ability to social distance
Restaurants/Bars/Distilleries/Breweries/Casinos will be limited to 50 percent capacity
*Schools, school activities and sports are exempt
The document can be adjusted by Larson as necessary depending on how the situation changes.
Larson will define what a social gathering is, and will issue a draft Order on October 26th to provide ample public notice.
The restrictions would begin on November 4th at 5 PM and would last for one month. After that, the situation will be further assessed.
Sanitarian Speaks Out
During the meeting, Sanitarian Clay Vincent expressed frustration with some people and businesses that refuse to comply with directives.
He thanked the many people and businesses that are following the rules, but said something else has to be done for those not taking COVID-19 seriously.
"We do inspections on swimming pools, on restaurants, on hotels, trying to make sure that the general public is safe when they are going to these places and that we don't have problems with all sorts of different things. That's why we do that. The Health Board is regulated by (Montana Code Annotated). They have very specific rules that they are governed by…They are rules that are enforceable under a court of law, and they are there for a reason. We've never had to use these because we've never had a situation like this before. But if we don't use them, then there's no real reason to have a Public Health Board. Period. That's the whole point of this…(Our Department) have had several complaints from individuals in the community about individuals and businesses that are absolutely refusing to wear a mask. They are basically saying it's their right, they don't have to. To this point, we have tried education, we have tried begging them, we have talked to them, we have done everything in the world, but there is no response, and they are not going to do it. It's irritating for us to receive these calls and say, 'we're doing everything we can.' But I guess the old adage that says if it's all bark and no bite, it doesn't do any good at all. That's what I'm trying to get across here."
Vincent says that he's come up with a middle ground idea to try and hopefully remedy this problem.
"What I've got is a notice that tries to work in the middle between taking somebody through the legal system and not doing anything. I'm trying to find something in-between this that we can do. This is a sign that would probably be in very highlighted colors, maybe on a bright sign, that says:
Attention. This business is refusing to comply with the state of Montana's mandate for wearing face masks and social distancing. The Hill County Health Board has the authority under 50-2-116 MCA to protect the public health. Complaints have been made to the Hill County Health Department. Because this business refused to comply with the state mandate and help protect employees and customers from COVID-19, this notice must stay posted on the front door of the business.
Vincent says if the sign is removed by the business, the owner must attend the next County Health Board meeting and explain why they are exempt from the mandate to protect public health.
"If they continue to not do what they are supposed to… I can guarantee that several of these businesses in town have had people that were exposed and have had COVID-19 because someone was breathing on them when they were paying for something or doing something else. So that's the whole point of this. We have the laws behind us to implement the rules that are here. We need to use those. Not as a dictatorship. But literally, we're in a pandemic, and people need to realize (it)."
The sign could also be removed if the business starts complying.
"It's not a gestapo type hammer thing either, it's just an attention," said Hill County Commissioner and Board Chair Mike Wendland. "We can put this on a bright colored sheet of paper, tape it to the door, and say this is what we have."
County Attorney Karen Alley was asked what she thought of the proposal, and she said she would not comment until she had a chance to read the sign.
There was no vote on whether to implement this proposal. It would not necessarily need approval from the Health.
"It could be a part of the order," Larson said. "We could work it in there so then it's one and not too confusing."
Other notes from the meeting
Commissioner Mark Peterson will be the Chair of the Health Board beginning on January 1st, 2021. The current Chair is Mike Wendland, who is stepping down from his Commission seat at the end of the year after deciding not to run for re-election.
Erica McKeon-Hanson, Community Representative on the Board, was appointed as the Vice Chair.
Larson says if you see people or businesses doing an outstanding job following the directives, they can call the Health Department and commend them.
Peterson reminded the public that Northern Montana Hospital accepts patients from neighboring counties, so it's especially crucial case numbers decrease and the stress on the health care system lessens
Near the end of the meeting, Health Department Staff members provided reports

Larson says they have been working primarily on responding to COVID-19, but have just hired an immunization nurse. They are working with MSU-Northern on setting up a flu-shot clinic
Larson says they have an opportunity from the state for more CARES Act funding to help assist expenses for contact tracers
Family Planning has been seeing clients on a limited basis.
WIC is still doing appointments remotely and conducting all services over the phone. The waiver to do this extends until 30 days after the end of the public health emergency, which remains ongoing
Environmental Health has started doing some salvage yard inspections and continues to field complaints about the mask mandate
The next Health Board Quarterly meeting will take place in January. The weekly virtual special meeting providing COVID-19 updates takes place every Friday at 1 PM.