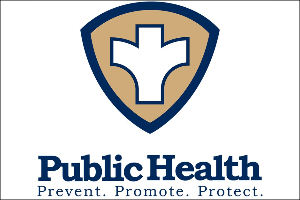 HAVRE, Mont. (NMB) – The Hill County Health Board met virtually on Friday afternoon to provide their weekly COVID-19 update.
Health Officer Kim Larson says the rate of new COVID-19 cases has decreased substantially, but there is still a long way to go.
"We are still higher than we want to see. For the average right now for this week, since Monday, we are at 91 new cases per day per 100,000 people. So we're coming down, and hopefully that is a trend that we continue to see moving forward."
Larson adds that she has been working alongside other Health Officers and officials from Montana State University-Northern and the Frontier Conference over the past week on return-to-play guidelines for winter sports.
Staying Home When You Are Sick
Larson took time during the meeting to emphasize the importance of staying home if you are feeling sick, even if your symptoms are relatively minor.
"We are seeing quite a few people in our community who think they have a cold or are just not feeling quite right and wait a little over a week to get tested. And in that time have exposed multiple people since they haven't gotten tested, thinking they really didn't have COVID. It's important to note that COVID is not always extremely (serious) symptoms all at once. It can feel like a cold. And I know that oftentimes, we try and push through and come to work because things have to get done. But this year is really not the year to do that. We need to be very vigilant. If you are sick, stay home. And don't expose people at your work or other areas of town."
Larson says anyone with symptoms should stay home and either get a COVID test or wait until they go at least 48 hours without symptoms before returning to work."
Bullhook Collaboration
This week marked the start of the Health Department's collaboration with Bullhook Community Health Center for COVID-19 testing.
"(Bullhook) will be testing the close contacts that are identified when we interview cases," Larson said. "So we will be scheduling them directly when we are talking with them, and they will be going to Bullhook for that testing. This will hopefully free up some of the time for the flu clinic (on the Northern Montana Health Care campus) to see sick people within our community. Because we were kind of overrunning them with our contacts."
Close contacts that are getting tested at Bullhook are being directed into the north parking lot, with an employee coming directly to their car to perform the test.
Other notes from the meeting:
Larson says she plans on completing a spreadsheet with data on all COVID-19 cases reported in Hill County since the pandemic began. Once it is finalized, it will be released to the public.
The Health Department has received significant interest in people looking to be contact tracers since they put out a request last week. They are currently conducting interviews with some candidates and hope to get some people working by next week.
Larson says she hasn't heard of any violations of the recently issued Health Officer Order. A few youth activity organizations have lobbied to have the exemptions expanded to allow them to continue operating with safety guidelines in place. A meeting on that is scheduled for 3 PM today.
Larson says she is concerned that the rapid rise in cases throughout other portions of Montana and the United States could end up leading to an increase in Hill County, especially with people likely to travel over Thanksgiving. Larson encourages people not to travel to places with, "huge outbreaks going on or a lot of community spread, and if you do travel, try to do it safely. Wear a face mask when you're out in public, sanitize and wash your hands very frequently. And if you are sick, please stay home."
As of Thursday evening, the Hill County Health Department was monitoring 241 active cases in isolation and 235 people in quarantine after being identified as close contacts. This does not include close contacts on the Rocky Boy Reservation being monitored by their Health Center.
Hill County Attorney Karen Alley did not provide a report.
Sanitarian Will Lorett said their Department continues reviewing complaints and conducting salvage yard inspections.
Earlier in the day, St. Jude Thaddeus School announced on Friday that their Junior High will move to remote learning until after Thanksgiving break due to a positive COVID-19 case.