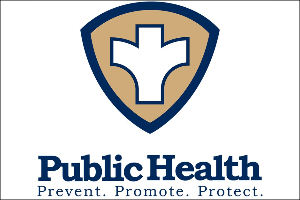 HAVRE, Mont. (NMB) – The Hill County Board of Health has voted to implement a mask mandate.
The mandate will be in place for the next 90 days, although the Board can reassess if Hill County's case rate is below 10 per 100,000 people per day for two consecutive weeks. That equates to about 1.5 cases per day.
The Board can also reassess at their regularly scheduled quarterly meeting on April 21st.
The meeting lasted about 90 minutes and was contentious but respectful, with members of the Board and public sharing their thoughts.
Havre Mayor Tim Solomon was on hand and was a fierce advocate for restoring a local mask mandate.
"I'd hate to see the numbers go back up and (have to) try to enforce something again. It's easier if people are used to it, have been good about it, to carry through with it," Solomon told New Media Broadcasters after the meeting. "I think it keeps our numbers down and actually our flu season has been better since we're masking. And I think it's important to keep it the same throughout the community, instead of schools having to make their own mandate and the college and the different places around town. Everyone knows where they stand if it's a county-wide mandate."
Solomon added that the difference between a recommendation and a mandate may not lead to compliance among everyone, but that it will help.
"It may not take care of the whole problem. But I think it will definitely help. People know where (the county) stands."
Another vocal proponent of a county-wide mandate was Havre Public Schools Superintendent Craig Mueller, who wrote in a gotomeeting message to the Board that a mandate would increase the chances of the District makinge it through the rest of the school year without an outbreak.
The most vocal opponent of the mandate was McLean, who attempted to pass her own motion at the beginning of the meeting that would have had the county formally adopt the recent Directive from Governor Greg Gianforte, which encourages but does not require universal masking. The motion did not receive a second, and therefore did not go up for a vote.
McLean also expressed concern about enforcement of the mandate and increased tension between people on both sides of the issue.
There was significant discussion regarding how Gianforte's directive repealing the mandate has been interpreted, and whether issuing a county-wide mandate would help clarify things.
Ultimately, the Board decided to vote to approve a mandate, with Erica McKeon-Hanson taking the initiative of putting a motion on the floor.
The Hill County Health Department is expected to release the formal order shortly.
Exceptions to the mandate
The following exceptions apply to the mask mandate:
Children under the age of five
Persons consuming food or drinks in an establishment that offers food and drink for sale
Persons engaged in an activity that makes wearing a face covering impractical or unsafe, such as strenuous physical exercise or swimming
Persons seeking to communicate with someone who is hearing impaired; or persons giving a speech or engaging in an artistic, cultural, musical, or theatrical performance for an audience, provided the audience is separated by at least six feet of distance
Persons temporarily removing their face covering for identification purposes
Persons required to remove face coverings for the purpose of receiving medical evaluation, diagnosis, or treatment
Persons who have a medical condition precluding the safe wearing of a face covering