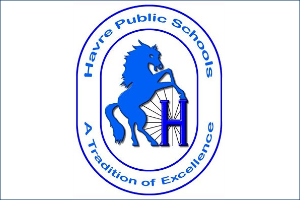 HAVRE, Mont. (NMB) – Havre Public Schools Superintendent Craig Mueller spoke with New Media Broadcasters to provide an update on the District's reopening.
Mueller says the hybrid learning model has been working, but there have been plenty of unexpected hurdles.
"We had an admin team meeting on Tuesday and are just compiling a report that we're calling 'lessons learned,' in that what do we need to know as we move from one phase to the next, what did we do as a District that we thought went pretty well, and then what are the areas that we need to improve upon. And we recognized that not only was communication one of those things, but all of the other factors that go into making schools a success, in transportation, our methods we use to take attendance, communication with our virtual students, how do we improve upon that. I'll be putting that report together and be making it available on our school district website."
One change that has been made is moving the hotspot location to the Robins Building, to better allow students learning virtually a place to access the internet.
"It's on the north side of the building at Robins. So parents and families that need to have wifi access, there's a parking lot here at Robins where you can pull up over by the warehouse door and have a good, strong signal. We did have remote locations during closure in March, we had one on the side of Robins, we had one out at the high school. The problem became at the high school, with cars continually in and out of the parking lot, with the distance from that hotspot to the parking lot, we didn't feel that that was a very good place to keep that location. So right now, it's at Robins. We encourage families as they need to come and do that, they can get on wireless. And again, we are making buildings available to students on Fridays. They can always coordinate with their teachers if they need to come in and have internet access and sit down and have a Chromebook or even get on one of our desktops."
Mueller says he understands concerns of parents and staff that would like to increase the amount of in-class learning, but that health and safety are the top priorities.
"There is a great desire by all of our teachers and many of our parents to get students back into the buildings as much as possible. We've had some success on Friday's in welcoming students into the building to get some extra assistance. But we are looking forward to consideration in October of looking at where we are with the number of cases in the county, and also in conjunction with the Health Department to see where we are as far as moving forward in phases."
Stay tuned to New Media Broadcasters for updates as the school year continues.