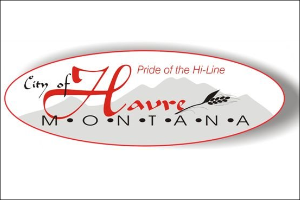 HAVRE, Mont. (NMB) – The City of Havre held a Streets and Sidewalks Committee meeting on Monday and had an extensive discussion about options for making 6th Street Safer.
Police Chief Gabe Matosich suggested turning the road into an eastbound one-lane one-way from about 7th Avenue to 12th Avenue. He says this area has no alleys and has seen many crashes, especially side-swipes, and is a serious safety hazard for pedestrians as well.
"6th Street is becoming like a through street. I think everybody uses it to get across. It seems like that westbound traffic going down a hill, they are gaining quite a bit of speed coming down," said Matosich.
"I grew up on 6th Street on the top of the second hill, and there were so many crashes. When they would race, they would go from 12th Avenue and go airborne," said City Clerk Liz McIntosh.
Matosich says the City has tried to make the area safer with measures such as putting in a flashing electronic speed limit sign, and they have seen some positive impacts. The signs were moved from the area around St. Jude's temporarily after the last school year ended. Matosich said there are currently signs in both directions, and one of them has been collecting data on traffic over the past month.
Public Works Director Dave Peterson acknowledged the problems with 6th Street but said that change could lead to more traffic on 12th Avenue, which is another problem road.
"Now you're taking everybody to 12th Avenue, that is your problem intersection, by a one-way. Everybody on 6th Street is going to go to 12th Avenue, and that's going to be your problem. And you're taking everybody away from downtown that live on that street to get to work," said Peterson.
It could also result in residents on one side of the road having to move their garbage receptacles across the street on pickup day, and may lead to 5th Street turning into a westbound one-way in the same area.
One potential remedy for the garbage issue is to make the street a westbound one-way for a few hours a week to allow for pickup on the north side of the street. This is what Bozeman does for narrow one-way streets, according to Alderman Andrew Brekke.
No action was taken at the meeting, and the Commission said they would like to see the public weigh in on the issue.
"If we can reduce the direction of the traffic by half, we're going to increase pedestrian safety for sure. I think a one-way heading east is brilliant. I think it's really going to make people slow down a bit and think about where they are going," said Alderwoman Sarah McKinney.
Brekke said there was a proposal several years ago to prohibit parking on one side of 6th Street, but that never went anywhere and would have been problematic since there is no alley access in the area.
"Really, (the issues) are the speed, a lot of people who are using it as a thoroughfare, and then the parking on both sides because it is already narrow. My thought would be to increase the speed to like 100 and let people just launch," joked Brekke.
"They're already doing that," replied Matosich.
Peterson said that there does need to be some sort of solution, as people are parking on the sidewalk to avoid being hit by other vehicles, and that is further impacting pedestrian safety.
Brekke said in the meantime, it is important for the public to be courteous and respectful of residents in that area and drive it as if it is your neighborhood.
"Just getting people to recognize the fact that it's narrow already and your speed is a factor. Be courteous of the people who live on that street, who pay taxes on that street, find an alternative route. There are other roads – 9th and 11th are alternative streets. It's amazing to me how many people go and use 6th."
The meeting was actually called in order to discuss a business owner's concern over a lack of handicap sports where she is relocating her psychiatry firm, which will be at 311 3rd Street. The Committee voted to recommend a handicap spot be placed on the northwest corner of the intersection of 4th Avenue and 4rd Street, next to the Farm Bureau Financial Services Office.
The recommendation will now go before the full City Council for potential approval.