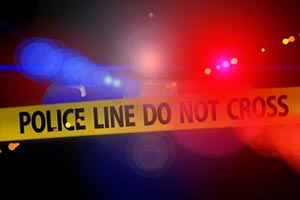 HAVRE, Mont. (NMB) – A Box Elder man is facing a litany of pending charges after being accused of kidnapping and strangling a woman while under the influence.
William James Gopher, 46, is being held in the Hill County Detention Center on the felony charges of DUI (5th), Strangulation, and Kidnapping. He also faces misdemeanors that include partner or family member assault, obstructing a Peace Officer, and operating a motor vehicle with fictitious plates, as well as without insurance.
Havre Police Lieutenant Aaron Wittmer says they received a call from Washington Avenue at 10:32 PM on Friday night after someone says they heard a woman yelling for help in a car.
Authorities arrived at the scene and observed numerous injuries that the victim had suffered, including bruises and lacerations. Wittmer says she was allegedly threatened, strangled and punched several times by Gopher. She was not hospitalized.
Wittmer says Gopher is currently on probation and is well known to law enforcement.
He was arrested without incident, although Wittmer says he gave a false date of birth to authorities, resulting in the obstruction charge.
Wittmer says the DUI charge is because Gopher admitted to both drinking alcohol and taking an opiate-type prescription prior to driving.
Authorities cleared the scene just after midnight on Saturday morning.
The case has been turned over to the County Attorney.