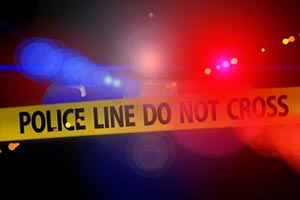 BILLINGS, Mont. (NMB) – The Box Elder man that died of gunshot wounds he suffered after Billings Police say he pointed a gun at them Monday night has been identified.
The man killed by officers was 29-year-old Cole F. Stump.
Billings police said officers responded to a reported disturbance at about 10:20 p.m. Monday where they found three suspects.
As officers tried to detain Stump, a physical altercation occurred on the ground.
Two officers fired multiple rounds from their department-issued glock 9mm caliber handguns, hitting Stump, who died of his wounds at the hospital.
Billings Police Chief Rich St. John says Stump pulled out a semi-automatic handgun from his waistband and pointed it at the officers.
St. John says Stump was well known to law enforcement as a probation and parole absconder out of Hill County.
The shooting is still under investigation and the two officers involved are on paid administrative leave.
The officers were not wearing body cameras, but St. John says multiple in-car cameras have video and audio of the incident.