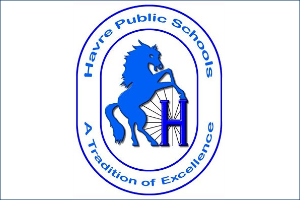 HAVRE, Mont. (NMB) – The Havre School Board of Trustees met for their regular meeting Tuesday night and went through a relatively uneventful agenda. Superintendent of Schools Andy Carlson says he made himself available to parents after the meeting to address the threat at the High School on Monday and the school closure on Tuesday.
"I know people want specifics or they want additional information. It's not always that we're withholding. Sometimes we just don't know either. One of the things that I think we should have done differently is, we should have given the specific type of threat and I think in the future we'll do that."
Carlson wants people to pay attention to the status of the school, which will provide a lot of information. Right now they are in Lock Out.
"That means we believe that inside the building, we have everything secure and that it's safe. Our greatest concern would be an outside threat. That's how we operate, essentially, all the time, except when we're saying Lock Out, that means that we're on heightened alert and our eyes are focused outward to what might be coming in."
Carlson says that parents can contact the school psychologist to get some tips on how to talk about the situation with younger students.