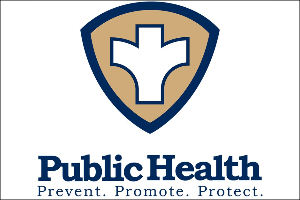 HAVRE, Mont. (NMB) – At the Hill County Health Board's Quarterly Meeting Wednesday, Health Officer Kim Berg said that COVID-19 case numbers and hospitalizations remain at high levels similar with the state, with the active case count hovering around 100 and active hospitalizations in the double digits.
Hill County has seen a dramatic increase in COVID-related deaths, as they have reported 13 since the start of September, including four since this past Friday.
This comes after Hill County reported a total of two COVID-related deaths between June and August.
Berg says 53 percent of eligible Hill County residents (everyone 12 and older) are fully vaccinated against COVID-19, and 59 percent have received at least one dose.
The age group with the highest vaccination rate is 70-79, with 82 percent of those residents having received at least one vaccination.
18-29 has the lowest vaccination rate, at 43 percent.
Hill County will be holding walk-in vaccine clinics this Thursday and Friday from 8 AM-5 PM (closed for lunch from noon-1 PM). COVID vaccines will be available, as well as immunizations for school-age children.
Berg says it is expected that the Pfizer vaccine will be authorized for 5-11-year-olds on November 3rd, and their Department is preparing to receive doses so they can service that age group once final approval is given.
Hill County is offering the Pfizer booster shot, as well as the third shot of Pfizer and Moderna. This is only for eligible groups, and Berg encourages anyone who thinks they may be eligible to give the Health Department a call
Berg says according to data from the state, over the past eight weeks (August 14th-October 8th), the number of Montanans getting COVID-19 was over 5 times higher among those who are unvaccinated. The number of hospitalizations was 4.7 times higher for those who are unvaccinated, and the number of deaths was more than 3 times higher among that group.
COVID Tests
The Hill County Health Department is urging everyone who receives a positive result on an at-home COVID test to receive a confirmatory test from a local health provider.
Naloxone
Berg says the Hill County's participation in a Naloxone Awareness program has been delayed due to the fact that Naloxone is on backorder. Once they receive their ordered shipments, they plan on training employees and members of the public on how to use Naloxone to save lives if they witness people overdosing on opioids.
This program is being funded through the Montana Public Health Institute.
Algal Blooms
Sanitarian Clay Vincent says there have been a few water bodies in Hill County where blue-green algae has been confirmed.
He says signs have been put up on public water bodies where Harmful Algal Blooms have previously been confirmed, and encourages the public to watch out for them.
WIC
The amount of general food funds for recipients of the Women, Infants and Children Program has increased for the rest of the calendar year.
The monthly fruits and budgets is now at $24 for kids, $43 for postpartum and pregnant women, and $47 for breast feeding mothers.
County Attorney
Efforts to update the Interlocal Agreement between Havre and Hill County for Health Department and Health Board are on hold for the time being as Hill County's Attorney is leaving her post at the end of the week.
The County Commission is hoping to find a temporary replacement, but this hold up is also preventing a review or restructuring of the County Health Board.
Sanitarian Clay Vincent added that there are several issues he is working on that "need attorney bite," but they will have to wait for now.