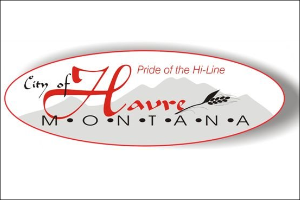 HAVRE, Mont. (NMB) – More than a dozen local stakeholders met at Bear Paw Development on Tuesday for a Downtown Havre Matters! meeting.
Bear Paw Development Executive Director Paul Tuss says they have been awarded all necessary funds to hire a consultant to help put together a downtown master plan that would create a blueprint revitalizing downtown. $20,000 in funds are coming from both the Main Street Montana Program and the Big Sky Trust Fund through the Montana Department of Commerce, while the Hill County Community Foundation chipped in $5,000.
The group named a seven member committee that will help create discuss criteria that will go into the Request for Proposal and will interview selected candidates. The group will have to create a criteria to grade proposals. Criteria will likely include amount of experience and familiarity with Montana.
The committee members are:
Paul Tuss of Bear Paw Development
Julea Robbins, Executive Director of the Havre Area Chamber of Commerce
Former Chamber Executive Director Debbie Vandeberg, a current member of the Havre/Hill County Historic Preservation Commission
Julie Mariani of Northern Montana Health Care
Carrie Aageson of Allstate Insurance
Lindsey Brandt-Bennett, President of Havre Trails
Havre Mayor Tim Solomon
Downtown Havre Matters! is scheduled to meet again on July 20th. The hope is to have a draft RFP completed by then that the group could vote to potentially approve at the meeting.
Once a consultant is selected, the creation of a Downtown Master Plan will begin and there will be opportunities for public comment. This is expected to take at least several months.
Also discussed at the meeting:
The Hill County Preservation Commission is repairing the green banners and will place them back on the lightpoles in the near future
The group discussed the potential of putting up a restroom, as well as maybe a small information center, in Town Square. The group said this would be an expensive project, but could be worth pursuiting