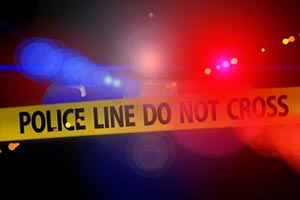 GREAT FALLS, Mont. (NMB) –  A Harlem man who admitted to being intoxicated when he was driving a four-wheeler that crashed and killed a passenger on the Fort Belknap Reservation has been sentenced to 16 months in prison and two years of supervised release.
Taylor Gardipee Walker, now 23 years old, pleaded guilty to involuntary manslaughter back in October in U.S. District Court in Great Falls. As part of the agreement, Walker admitted to being the driver of the ATV that crashed and rolled over on Rodeo Drive at around 3 AM on January 1st, 2020.
According to court documents, Walker was seen fleeing the scene on foot.
Law enforcement and emergency personnel responded and found the victim barely breathing. She was transported to a Great Falls Hospital but died of her injuries later that day.
Officers found Walker's wallet at the scene and eventually located him in a bedroom closet of a residence. Walker had blood on his clothing and abrasions on his hands, and was arrested for failing to report an accident.
Walker eventually admitted to being the driver in the crash. The investigation determined that Walker had a blood alcohol concentration of .0145 percent approximately 3 1/2 hours after the crash.
Although court documents have not identified the victim, the Blaine County Sheriff's Office has previously identified her as 30-year-old Leah Fox of Harlem.
Chief U.S. District Judge Brian M. Morris presided and also ordered Walker pay $375 in restitution.
Assistant U.S. Attorney Jared Cobell prosecuted the case, which was investigated by the FBI, Fort Belknap Law Enforcement Services, the Blaine County Sheriff's Office and Montana Highway Patrol.