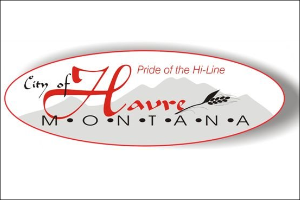 HAVRE, Mont. (NMB) – The Havre City Council held their regular monthly meeting on Monday night and passed a series of ordinances in advance of their transition to a charter form of government.
On first reading, seven ordinances were unanimously approved. Most simply clean up language, such as clarifying that appointments for positions on the City Tree Commission made by the Mayor must then be approved by the full Council.
All ordinances on the books that are not being modified will simply transition into the Charter form of government without changes.
Havre will be transitioning to a Charter form of Government on July 1st after voters approved a ballot initiative in November.
The City Council will meet again on May 17th at 7 PM to vote to approve the ordinances on second reading. This will allow the City enough time to codify the changes by the beginning of the fiscal year on July 1st.
Also approved at the meeting:
On first reading, an ordinance that will update the calculation of building permit fees based on the latest Uniform Building Code
A resolution amending the city budget to allow the Historical Preservation Fund for Havre to be able to spend all grant funds they have been awarded
The ratification of two agreements with IAFF Local 601, the local firefighters union. One is a memorandum or agreement settling contracts for fiscal years 2019, 2020 and 2021. The other is the collective bargaining agreement for fiscal year 2021-22.
The interlocal agreement with Hill County for ambulance services outside city limits. This was approved last month by the County Commission as well, and will ensure those outside of city limits continue to receive ambulance services.
A request from NAMI Havre to close 3rd Avenue between 3rd and 4th Street from 3-6:30 PM on May 22nd for an Open House Barbeque. Plans for the event are still being finalized, and organizers are hoping to schedule live music.
Independence Bank Pledged Securities for Q1 of 2021 and April Claims and Manual Warrants.