UP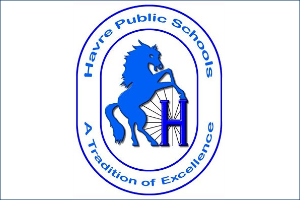 DATED AT 9:20 AM 11/14/18
HAVRE, Mont. (NMB) – Havre High School resumed classes on Wednesday after a threat was found in a bathroom earlier this week.
According to a statement from Superintendent of Schools Andy Carlson, they will have the following safety measures in place.
Students will only be allowed to enter through the west door from 7:30 to 8:15 AM. All backpacks, bags, and coats will be searched by high school staff as students enter. They will have a closed campus from 8:15 AM until 3:30 PM until further notice. This means all students will remain on campus for lunch and are not allowed to leave. Students showing up late to school will need to have a parent or guardian escort to the north doors entrance. Students need to leave for an appointment will be escorted to the door and will need to have a parent or guardian escort them back to the school for re-entry. Between 8:15 AM and 3:15 PM, all exiting and entering will take place through the north door. They will also have a special schedule in place until further notice, along with increased law enforcement in and around the school.
Please visit the Havre Public Schools website for the list of measures.