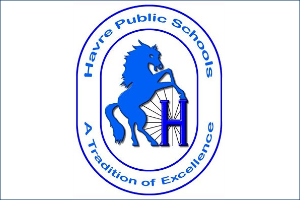 HAVRE, Mont. (NMB) – The Havre Public Schools Board of Trustees convened on Tuesday evening for their regular monthly meeting.
In the unanimous consent portion of the agenda, the Board approved the appointment of M. Thomas Vail as interim Havre High School Principal. This comes after Principal Ed Norman resigned in early December.
The Board approved resolutions calling for elections for two Trustee positions that have terms expiring this year. On the ballot for the mail-in election scheduled to conclude on May 3rd are three-year terms for the seats currently held by Trustees Theresa Miller and Garrit Ophus.
The deadline for people to register as a candidate in the election is March 24th.
The elections will also include a request for additional levies to operate and maintain the District for Fiscal Year 2023. More information on that will be provided at future Board meetings.
Other items discussed at the meeting:
Approval of a Board Performance Assessment and Meeting Evaluation Tool. The forms must be returned by Trustees by January 19th and the results will be discussed at their next Board planning workshop
Approval from the Board to allow Athletic Director Kevin Nettleton to represent Havre Public Schools at the Annual MHSA meeting January 15-16 in Butte. Items that will be voted on include whether to add a shot clock for High School basketball. Nettleton says he's indifferent on this but his coaches are in favor. The cost per school of this proposal could range between $8,500-$13,000. Schools would also have to pay someone to operate the shot clock. Chair Tim Scheele said the cost does not outweigh the benefit in his mind, and he brought a timer to a recent game and found that there were only a few possessions that were longer than 35 seconds without a shot being attempted. Nettleton said after discussing with the Trustees, he will be voting against the proposal. Another proposal is to make baseball a varsity sport, and Nettleton will be voting against this as well, saying it would cost the District a significant amount of money and there is already Legion baseball. He added that having baseball during the school year would cause multi-sport students to have to choose between them.
Approval of the Havre Public Schools Advanced Opportunity Plan. This is necessary in order to meet qualifications of the OPI's Advanced Opportunity Application. This program allows the District to seek funding to support students who take advantage of advanced opportunities, the school to work program, and postsecondary pathways.
Approval of a recommendation from Superintendent Craig Mueller to utilize the services of AMERESCO for Energy Performance Contracted Services. This will begin with an Investment Grade Audit of the District to determine which projects will bring energy savings and will help upgrade infrastructure and improve air quality. The audit is expected to take 2-3 months.
Havre Middle School Assistant Principal Jeremiah Nitz provided a report from his District area. He said the School is doing its best during these tough times, and along with Principal Dustin Kraske, they try to visit every classroom in the District every day.
Mueller announced the District will be working to start up an Ag-Ed/FFA program at Havre High School. He also announced that there will be a community forum on Tuesday, February 15th at 5:30 PM at Havre Middle School to discuss possible changes to the school calendar next year. Anyone with questions they would like to submit for the forum can email calendar@blueponyk12.com.
Mueller said OPI Deputy Director Superintendent Sharyl Allen visited the Robins Administration Building for several hours on Tuesday to speak with administrators across the Hi-Line to provide feedback and hear how OPI can help local Districts.