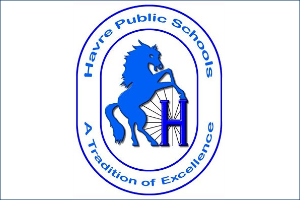 HAVRE, Mont. (NMB) – At Havre Public Schools regular monthly board meeting on Tuesday, Superintendent Craig Mueller provided an official enrollment report.
The count came on October 4th, as the first Monday in October is used as the official fall count day. It will be averaged with the enrollment from the previous two school years and the upcoming spring count day, which is the first Monday in February, to help determine the amount of state funds Havre Public Schools will receive next school year.
The total enrollment for the District is 1,729, slightly higher than last fall's count of 1,715. There are 930 students across the elementary schools, 279 students in Havre Middle School, and 520 students in Havre High School.
"With such a small increase in the total enrollment, it's not going to make a great impact," says Havre Superintendent Craig Mueller. "Your annual number belonging is a little bit different formula than it is when you just count pure numbers of students that are enrolled in the Districts. So you have to see a pretty drastic change in that to move away from the three-year averages, which is how we make that determination relative to budgeting. Our enrollment, we knew we were going to see a decrease. We've been talking about that for the last five years or so. We have been able to maintain above 1,700 for that October count dating back four years now, which is positive. We'd like to see that back around the 1,800 student population we saw in 2016-17, so we're quite a ways from that right now."
The grade with the most students is 1st Grade, with 156. 12th grade has the least students, with 115.
Total enrollment by grade is available below:
Kindergarten: 140
1st Grade: 156
2nd Grade: 138
3rd Grade: 129
4th Grade: 117
5th Grade: 118
6th Grade: 132
7th Grade: 135
8th Grade: 144
9th Grade: 123
10th Grade: 142
11th Grade: 140
12th Grade: 115