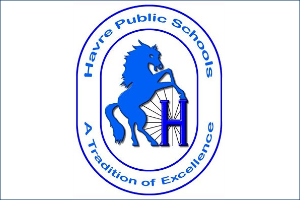 HAVRE, Mont. (NMB) – Candidates in the upcoming May 4th Havre Public Schools Trustee election participated in a forum hosted by the Havre Education Association on Thursday evening on the MSU-Northern campus.
All candidates on the ballot participated, with Jacob Ingram the only candidate to appear virtually. Britnee' Loch also appeared at the forum despite being elected by acclimation since she is the only candidate for the seat representing the High School District.
The following five candidates are competing for two three-year terms: Michele Holden, Jacob R. Ingram, Jessica Kennedy-Stiffarm, Lorraine Larson and Erin Pulse.
A total of two candidates are competing to fill the final year of former Trustee Brian Williams' term on the Board. The two candidates are Brandon Berreth and Garrit Ophus.
All candidates were asked nine prepared questions, as well as one question asked by a Zoom viewer and two follow-up questions from moderator Kyle Leeds.
The Zoom question dealt with whether candidates would like to see the District move to a four-day school week on a permanent basis, and the majority of candidates were either in favor or open to the idea.
Stay tuned to New Media Broadcasters in the coming weeks to hear more about the candidates for the upcoming election.