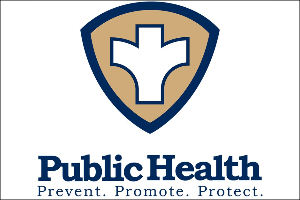 HAVRE, Mont. (NMB) – The Hill County Board of Health met virtually on Friday afternoon to provide an update on how the COVID-19 pandemic is impacting the area.
Health Officer Kim Larson was out of the office on Friday, and the County Commissioners were at a conference in Butte, so Health Board member Eric McKeon-Hanson provided Larson's written report.
According to the report, as of Thursday, 3,310 Hill County residents have received at least the first dose of the COVID-19 vaccine, which is equivalent to 27 percent of the eligible population. 1,423 Hill County residents, or 12 percent of the eligible population, have received both doses and are considered fully immunized.
Larson's report stated that Hill County is now over 75 percent through all eligible residents for phase 1b. They have opened up the waiting list for phase 1c, but cannot begin administering the vaccine to those residents until the DPHHS gives the go ahead. Larson estimates that will happen within the next 4-6 weeks, but is hopeful it could come sooner. Those that are eligible for phase 1b and 1c who are interested in receiving the vaccine are urged to call 400-2369.
As of Thursday evening, Hill County had reported a total of 1,896 COVID-19 cases. The active case count is at 16, including two hospitalizations. In addition, there are 54 people in quarantine that the Health Department is monitoring after they were identified as close contacts to positive cases. 1,840 people are considered recovered and 40 have suffered COVID-related deaths.
The official Health Officer order issuing a mask mandate for Hill County is expected to be released early next week.