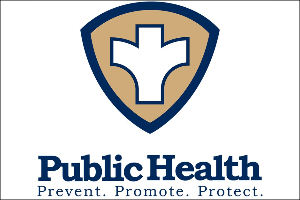 HAVRE, Mont. (NMB) – The Hill County Board of Health met virtually on Friday afternoon to provide their weekly COVID-19 update.
As of Thursday, Hill County had 264 active COVID-19 cases in isolation and 449 people in quarantine after being identified as close contacts. The quarantine numbers do not include people being monitored by the Rocky Boy Health Center.
Health Officer Kim Larson says her Department recommends that everyone identified as a close contact get tested for COVID-19, and those refusing to get tested are putting others at risk.
"If you do not get tested, then we don't know if you're positive and we would not be able to identify close contacts. We would possibly miss people who would be out infecting more people within our community. So it's very important that people do that and then abide by the isolation and quarantine orders."
Larson says the large amount of new cases as of late means along with the Rocky Boy Health Center, they are unable to notify close contacts on a daily basis.
"We are not able to help (Rocky Boy) out because we are in the same boat as them. We do the best we can to contact every single person every day, but it's just becoming overwhelming and we're not going to be able to do that. I would really like to stress that people in isolation or quarantine need to follow the orders. They need to stay home. If you have been tested, you need to stay home until you get your results and until public health releases you from that quarantine if you are quarantined. We may not get to you the day we get your results, we may not be able to call you depending on the time of day we get those results because they come in at all times of the day."
There is a designated phone number set up for people in isolation or quarantine that they can call if they need to speak with the Health Department. The number is monitored seven days a week. On weekends, the call is forwarded to a cell phone.
Larson wants to remind the public not to call the Health Department to ask if you are a close contact. They do not have the time to handle these individual requests. If you are determined to be a close contact, they will contact you directly.
New Definition of Close Contacts
Earlier this week, the CDC revised their definition of close contacts as anyone within six feet of an infected person for a total of 15 minutes or more over a 24-hour period.
"So that could be five minutes (of exposure) right now, five minutes in a little while, and five minutes later. It used to be consecutive minutes," Larson said.
This is more expansive than the previous definition, meaning more people could be identified as close contacts.
"That has the potential of really increasing the workload of our public health staff and contact tracers," Board member Kristi Kline added. "That is going to likely to identify more individuals, now that it really is cumulative. And that was based upon research and looking at positive cases that have come out of different scenarios that we now have the opportunity since it's been here in the United States for several months now, to go look back and study some of those cases. So that's where that's coming from."
Detention Center
Larson says since a Hill County Detention Center inmate recently tested positive for COVID-19, the Sheriff's Office has been in contact with the Health Department.
"We have a nurse working with them very closely. There's always a concern when it gets into a setting such as that of an outbreak happening. But they're working really well with us, and hopefully we can keep it from spreading."
Halloween Advice
With Halloween just over a week away, Larson provided advice on how people can safely trick-or-treat.
"Wear a cloth face covering, stay in your family group, social distance when you're out, use hand sanitizer, wash your hands, and wipe down the candy when you get home."
As of Thursday night, Hill County has reported 670 total COVID-19 cases. 13 people are currently hospitalized and 18 have died.