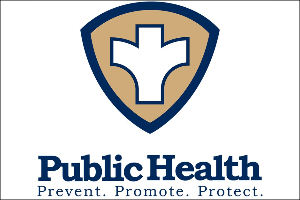 HAVRE, Mont. (NMB) – The Hill County Health Board met virtually on Friday afternoon to provide their weekly COVID-19 update.
During the meeting, Health Officer Kim Larson says they have seen a recent increase in people disregarding quarantine or isolation orders.
"Prior to (this past week), we didn't have people blatantly ignoring what we were advising them to do. Everyone who tests positive or is a close contact does receive an isolation order or a quarantine order in the mail (regardless of) if they are working with us or not. It provides documentation for what they have to do when they are quarantined or isolated. But for people who are refusing to answer our phone calls, law enforcement has stepped up and helped us with that by locating them and serving them with the order."
Larson also wants to let people know that they aren't able to contact them immediately if they test positive for COVID.
"It's a pretty complex process and we have a lot of cases to get through. So people will not, more than likely, be contacted on the day they test positive. Oftentimes, it's a rapid test and they are called by the Hospital and told they are positive and we just don't have the manpower to get a hold of them as quickly as we would ideally like and we were able to do (that) prior to when we were having so many cases per day."
Contact Tracers
Larson says based on the rates of new cases and test positivity, the Hill County Health Department estimates they would need 153 contact tracers to stay on top of everything. Currently they have 13 to 15 contact tracers on any given day trying to keep up with the massive workload.
"At this time, I am just honestly trying to get anybody who will help with Public Health at this point."
Anyone interested in being a contact tracer can contact the Health Department at 400-2415.
They have already received interest from a few people and will be conducting interviews in the near future.
Other notes:
Larson says she has fielded a few calls asking about the Health Officer Order that was implemented earlier this week
County Attorney Karen Alley did not provide an update, saying there was nothing new to report
Bullhook Community Health Center Kyndra Hall also did not have any new information to report
None of the Sanitarians in Hill County were on the call to provide an update
From this Monday through Thursday, there have been 93 new COVID-19 cases reported, putting the daily case rate at 141 per day per 100,000 people, which Larson says is "very high" and well above the 50 per 100,000 benchmark that led to restrictions being implemented
The next weekly COVID-19 update is scheduled for November 13th at 1 PM.