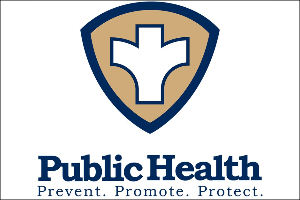 HAVRE, Mont. (NMB) – The Hill County Board of Health held a special meeting on Monday morning to accept the Health Officer's resignation and discuss their replacement.
The current Health Officer, Jessica Sheehy, Physician Assistant (PA-C) at Northern Montana Health Care, will be amicably resigning from the position on October 1st for personal reasons.
The Board unanimously voted to allow Health Director Kim Larson to also serve as the Health Officer, beginning on October 1st.
Since Sheehy is also the Medical Director for Hill County, the Board will now need to find a replacement to fill that role. Larson is unable to do so because she is not a certified physician. The main obligation of this position is to sign standing orders.
Sheehy has also been serving as the Blaine County Health Officer. Their Health Board will be meeting next week to decide on how to move forward.
The meeting was delayed several minutes after Vice Chair and County Commissioner Diane McLean entered the meeting without wearing a face covering. McLean refused to wear a mask after being asked, and a few members of the Board left saying that they felt uncomfortable.
However, a quorum was maintained and the meeting proceeded.