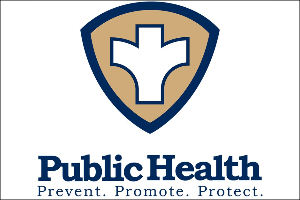 HAVRE, Mont. (NMB) – Hill County reported four COVID-related deaths between Saturday and Monday, the most in a single reporting period since the pandemic began.
Health Officer Kim Berg says three of the four people were hospitalized, and her department sends their thoughts and condolences to the family and friends of these individuals.
Hill County has reported 22 COVID-related deaths since the start of September, bringing the overall total to 69. This came after a total of 10 COVID-related deaths were reported from January through August in Hill County.
The news comes as Hill County continues to see declining case counts. As of Monday evening, Hill County's active case count was at 20, with four active hospitalizations.
Berg says the trend can likely be attributed to a variety of factors, including less tests being run of late and some people choosing not to test. She says that if Hill County had the capacity to run surveillance testing, they would have a better understanding about the current rate of spread of the virus in Hill County. Berg encourages everyone to remain vigilant over the holiday season.
Berg adds that COVID-19 is not the only communicable disease making the rounds at the moment, and encourages anyone feeling ill to remain at home.
Those looking to get vaccinated against COVID-19 can contact the Health Department at 406-400-2415 to schedule an appointment. Booster shots are available for anyone over the age of 18 that has gone at least six months since their last Moderna or Pfizer shot or two months since the Johnson and Johnson shot.