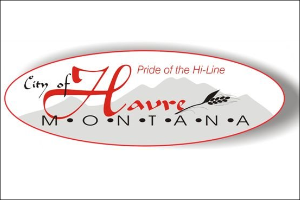 HAVRE, Mont. (NMB) – Several hundred people gathered between Second and Third Streets in downtown Havre on Saturday afternoon to celebrate the opening of a new Art Alley.
Hill County Community Foundation Chair and Downtown Havre Matters! member Pam Veis says the event was a success thanks to collaboration between numerous groups.
"It was just a wonderful event. Things fell together just great. Live music started right at three in the alley with Blind Luck and then went on. We just had wonderful music all day long. It was just such a collaborative effort by so many different people. We just couldn't be happier with it."
Along with live music, the event featured art exhibits, interactive projects and food and drink vendors.
Veis says the feedback was overwhelmingly positive, and the Hi-Line Arts Council and other groups are now working on planning more events in the Art Alley.
"There have been a few ideas that have been presented that might bring people in, tourists into the alley to have their photos taken in front of various murals. And art alleys are happening all over the country, so we have some really good examples to work with as to what might help tourism in downtown Havre."
Potential events that could be in the works include a Third Thursday event.
"That would be where we would check with businesses that could stay open a little bit later on Thursdays and try to encourage these businesses to have art in their shops, in their stores so people can basically do an art walk on a monthly basis. We're looking at that very seriously. Another thing in the art alley itself that we talked about is we had a few vendors that were really interested in setting up a vendor event, so that's something I know that we'll be talking about in the future."
Veis adds that they are looking at possibly holding membership drives for the Art Council where they would raise money to bring in performers on a quarterly basis and further improve the alley.