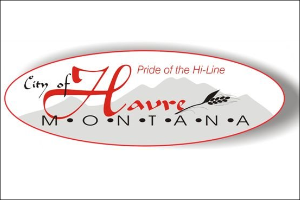 HAVRE, Mont. (NMB) – The Havre City Council convened at City Hall on Monday evening for their regular monthly meeting.
The Board approved a series of agenda items, including resolutions adopting building permit and ambulance fees.
The resolution regarding building permit fees will set the fees based on the latest building code adopted by the State of Montana. Currently, the state is using the 2018 building codes.
Fees for ambulance service are set at a minimum of $700 for basic life support and $800 for advanced life support. Additional fees are also set for added services, such as a $130 per hour fee for "stand-by time at special events where ambulance service is made available on the site."
Another item approved by the Council was City Attorney bids for Civil and Prosecutor Services. There was only one bidder for each service, and they were the same providers that are currently used. The rate for the Civil Services is the same as the previous contract, while Prosecutor Services increased by $500 per month.
Also passed at the meeting:
The following Board appointments made by Mayor Tim Solomon were ratified by the Council

Andrew Brekke to the Planning Board (a reappointment to a 2-year term)
Terri Kaercher and Delores Noffsinger to the City-County Library Board (5-year terms, Kaercher is a new appointee, while Noffsinger is a reappointment)
Christy Smith, Shawn Solomon, and Jeremy Siemens to the Zoning Board of Adjustments (3-year terms, Solomon is the only new appointment while the others are reappointments)
Mark Bosch to the Police Commission (3-year term, a new appointment)

May Claims and Manual Warrants
All agenda items passed by a unanimous 7-0 vote, with the exception of the ratification of the Mayor's Board appointments. Alderman Andrew Brekke abstained from that vote, since he was one of the appointments.
Alderman Ed Matter had an excused absence and Alderman Lindsey Ratliff appeared by phone.
One member of the public provided public comment. Havre resident Nathan Pruett asked the Council and Police Chief Gabe Matosich why the Police Department does not have body cameras. Pruett said it should be discussed by the Council and could lead to more transparency. Matosich cited the cost and potential privacy concerns as reasons they do not have body cameras, but said he was willing to discuss the issue with Pruett and will take it under consideration.
This was the final scheduled Council meeting before the transition to a Charter form of government on July 1st following the successful ballot initiative last November.