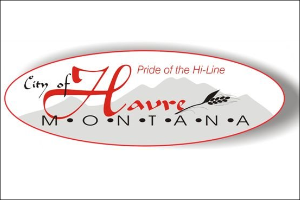 HAVRE, Mont. (NMB) – About 40 people attended an informational meeting held at City Hall on Wednesday evening to discuss a different way of funding street repairs in Havre. The City Council invited Dan Clark, Director of the Local Government Center in Helena, to explain to the Council and the public how Special Improvement Districts, or SID's, work. Most of the City Council and the Mayor were in attendance.
Clark described an SID as a fee for a service, not a tax. They are generally repaid over 20 years and can be used for a variety of different projects, including road and infrastructure repair.
Good discussion was had during the two hour meeting and the public was concerned about how to initiate an SID, how to assess the fees to landowners in an SID area, and how many protests it would take to shut down a project. The City was concerned about paying for engineering costs and then the project falls through.
Clark says that a neighborhood can come to the Council and ask for an SID in their area or the Council could decide to pursue one. He says there are many different ways to structure an SID. Once a plan is made, people against the project must file a protest at City Hall. Generally, it takes 50 percent of the landowners in the SID area to protest before the project is abandoned.