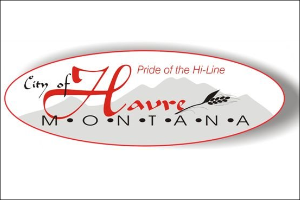 HAVRE, Mont. (NMB) – The Downtown Havre Matters! group met at Bear Paw Development on Wednesday and announced that High Plains Architects of Billings has been selected to be the consultant that will help develop a master plan for a blueprint to revitalize downtown Havre.
Paul Tuss, Executive Director of Bear Paw Development, says they are finalizing the contract with High Plains, which he says has a history of successful partnerships with Montana towns including Livingston and Roundup.
"They were very engaged and they certainly understand this community," Tuss told New Media Broadcasters following the meeting. "In fact, one of the best attributes about this particular firm is they actually spent time in this community, in Havre, prior to when the deadline for applications were due. And that certainly impressed the selection committee, and we're very pleased to have them on board."
Group member Debbie Vandeberg said one thing that struck her about High Plains was their honesty.
"What I really like is they took the time to come to Havre and do a field trip (to see) what downtown Havre looks like," Vandeberg said at the meeting. "And we all know the reality. But when you read it, it hurt. Because dammit, I love Havre. They were very critical. They looked at our community with a whole different set of eyes and were very candid about it. We had some conversation about that in the interview…The other thing that I liked is they were also very thoughtful. We had some conversations about how do we engage our community to be involved in this process, and get them to take part in it. They had some great ideas…It was really a no-brainer for us. So I'm excited. They've got some great things in the docket to help us get through this process."
Tuss says the public should expect Downtown Havre Matters! and High Plains to actively engage the community and local businesses.
"To solicit input from folks in the community, including the business community. And really putting pencil to paper in terms of what downtown Havre could look like in the future," Tuss told New Media Broadcasters.
During the meeting, Downtown Havre Matters! members said that getting business owners and important local stakeholders on board.
"It's going to be a lot of work for this group, a lot of work to get this community on board with this," said Havre Chamber Executive Director Julea Robbins. "We're excited, I think that that's great. However, not everyone else is going to have the same enthusiasm that we have. I think that the members of this group need to realize that we have to push, we have to push hard and it can't just be this momentum in the beginning and then we lose it."
This includes small business owners and large employers in town, such as BNSF, Northern Montana Health Care.
The group says they will meet with High Plains for a meeting in the next few weeks, and then will reach out to businesses in small groups to connect with them and get their perspective.
The Master Plan may not be only about Downtown Havre. The group has talked about the need to make entrances to Havre from the highways more inviting.
"We're looking at trying to get traffic to stop here," said Mayor Tim Solomon. "Drive east of here with the stuff along the road and before you get to our downtown district that we need to address. Because they've made up their mind by the time they get to downtown Havre if they are going to stop here or not. So I think we don't want to close ourselves into this (downtown) district…I don't think we want to leave anyone out."
The plan is being funded through grants thanks to Havre's recent designation as an affiliate community of the Main Street Montana program.
The entire process of creating the Master Plan is expected to take 6-8 months, and will include public meetings, which may take place by early 2022.