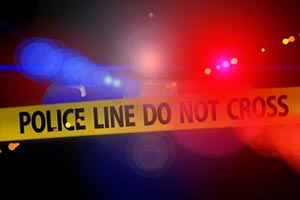 ABILENE, Texas (NMB) – Former Hill County Attorney Jessica Cole-Hodgkinson was arrested in Abilene (AB-uh-leen), Texas for allegedly shooting her estranged husband multiple times Sunday morning.
Abilene police say 47-year old Cole-Hodgkinson was arrested at about 6 AM Sunday and has been charged with first-degree aggravated assault. She's being held in the Taylor County Jail with her bond set at $50,000.
Police say the victim arrived home and discovered he was locked out by his wife. He gained entry and found Cole-Hodgkinson in a bathroom armed with a handgun. She allegedly shot him several times in the abdomen and right shoulder. The victim was transported to a local hospital.
Police said they found the suspect at a next-door neighbor's residence.
Cole-Hodgkinson resigned as county attorney in Montana's Hill County in July amid allegations she was unprepared to prosecute cases.
She was convicted of contempt of court charges for missing three court hearings in June.