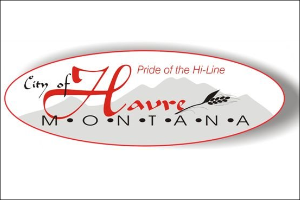 HAVRE, Mont. (NMB) – A record-breaking late September snowstorm that brought more than a foot of snow to Havre only caused minor damage, according to Public Works Director Dave Peterson.
The National Weather Service says that 12.5 inches of snow fell in Havre during the weekend snowstorm. Although that's far less than the 19 inches measured in Great Falls or the 48 inches in Browning, it still had the potential to cause significant problems.
However, no power outages were reported in the city and damage was mostly limited to broken branches. Peterson says that overall, the city fared better in this storm compared to the Oct. snowstorm of 2017.
"It turned out for me to be a lot less than what I expected. I figured if it was going to get cold, down below freezing, that we would have lost power and lots of trees down, like we had a couple years ago."
Peterson says the storm did slow down some public works projects.
"Water break holes, and just different things like that that we're still trying to get taken care of before winter sets in. But we're still pretty early, the weather is supposed to jump back up into the 40s and 50s, so hopefully that will help us be able to finish some of our projects before the real winter sets in."
Peterson does remind residents that it is their responsibility to pick up tree branches on their property, and to make sure to cut and bundle them into four-foot lengths if they want the city to take care of them.