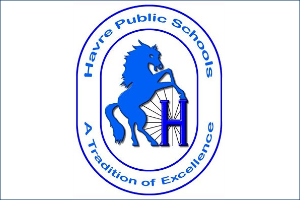 HAVRE, Mont. (NMB) – The Havre Public Schools Board of Trustees convened on Tuesday evening at Havre Middle School for their regular monthly meeting.
The Board approved the contract to resurface the track at Havre Middle School. The only bid came from Beynon Sports out of Oregon and is in the amount of $389,135. Existing District flexibility fund and their interlocal fund, according to Superintendent Craig Mueller.
"This is a great project in terms of cost, and also in scope," said Mueller. "I think the benefit that it provides to the community can't be undersold. It supports not only our student-athletes and our programs, but also is a great asset to our community. I think it shows a great effort to give back and maintain the condition of that track."
Mueller says they will now move forward with setting dates for work on the track, which could occur as soon as in a few weeks. The hope is for the project to be completed this fall, weather permitting.
The project would not interfere with existing scheduled activities, as Mueller says the contractors will work around the District's prior plans.
Mueller says the track will now be under warranty and should hold up for the next decade or more.
"But we know how the weather on the Hi-Line is. I think that would probably be pretty optimistic to hope we'd get 10 years out of that track."
On first reading, the Board approved new and revised policies dealing with the District's social media presence, defining school-support organizations and when and how they can use District logos or imagery, outlining a clearer procedure regarding contact with students, and limiting public access to District records in some situations in order to protect privacy rights.
Mueller said these policies were recommended by the Montana School Boards Association.
The Board also approved updates to the Safe Return to School and Continuity of Services Plan that had to be created in the wake of the pandemic. The plan was updated to adjust the timeline to detail steps they have taken, which now includes the suspension and expiration of the 1900 series of emergency policies. Superintendent Craig Mueller says although these rules are now gone, they continue to have flexibility within other District policies to adjust and personalize learning as necessary.
Also discussed at the meeting:
An approval of a resolution for an easement to allow North Central Regional Water Authority access to a piece of land owned by the District at Havre Middle School This will allow them to construct, operate and maintain a drinking water pipeline and related facilities including the rights of ingress and egress to and from the property.
The Board listened to Matt Thompson from Ameresco who virtually provided an update on the Energy Performance Contracting Project. $4.2 million in ESSER COVID-relief dollars have been earmarked and the project will improve air quality, HVAC controls and equipment, and other items such as infrastructure supporting the electric buses the District will be obtaining. These efficiency improvements are expected to save the District money down the line. Thompson says they are working with the District to finalize everything and a submit will be reported to the Montana Department of Environmental once final selections are made to ensure cost savings projections are accurate. Board Vice-Chair Tim Scheele said he was concerned the projects will not address many of the concerns with Lincoln-McKinley Elementary, which he described as the "most uncomfortable" building in the District due to inability to accurately control temperature. Mueller agreed with that assessment but cited cost issues for not moving forward with major changes with the building with this project. He said they would like to take measures to address the issues in the coming years. He said a complete overhaul of the building's system could cost upwards of $500,000. Board Chair Curtis Smeby asked if the District could use cost savings to finance an upgrade. Mueller said they have the ability to borrow against projected cost savings, and this could be part of further discussions, although he was hoping to utilize savings further in the future. Mueller says what to do with Lincoln-McKinley will be a large topic as they discuss the District's long-term goals in the coming months.

Thompson also discussed the potential for the district to do a $1.2 million project down the road to replace existing boilers at Havre High School with more efficient condensing models.

Mueller says they have received a bid for $68,880 to resurface the tennis courts, but it is unclear where funding would come from. Mueller suggested a permissive levy to help fund projects such as this. He said they've been fortunate to be able to support projects in the past with their own funds, and a permissive levy would be carefully proceeded with and will include the public being notified
Mueller said that Welcome Back Day for School Staff will be on August 22nd. For students and parents, important back to school information is available here
Mueller requested the Board convene a special meeting before the start of the school year in order to get personnel actions approved