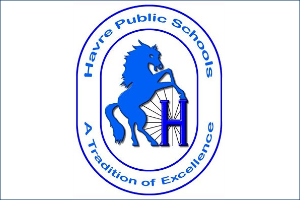 HAVRE, Mont. (NMB) – The Havre Public Schools Board of Trustees convened on Tuesday evening at Havre Middle School for their regular monthly meeting.
Energy Audit
At the start of the meeting, the District was presented with an Energy Audit Report from Ameresco, Inc. out of Helena.
Overall, the audit found that the District's buildings were in "good condition," but there are various areas which could be addressed to improve air quality and reduce costs on electricity.
Havre's annual utility expenses from 2018-2021 averaged $246,036 annual for electricity, $130,044 for natural gas, and $42,313 for water.
The report states that if the District were to use a combination of "Elementary and Secondary School Emergency Relief (ESSER) Funds and budget-neutral financing, repaid with guaranteed energy and operating savings, Amaresco can help HPS make wise facilities investments to reduce energy consumption, replace unreliable equipment and controls, and perhaps more imporantly, improve indoor air quality and the learning environment." It estimates that the HVAC and air quality improvement would cost between $4.2-$5 million.
This project will be further discussed at an upcoming Board planning meeting. The Board has not voted on whether to move forward with the project.
Also discussed at the meeting:
Superintendent Craig Mueller noted changes made to the District's reopening plan based on recent adjustments made. This includes the removal of references to required face coverings and adjusting COVID-19 Emergency Procedures to address parental options related to off-site learning for contacts of positive COVID-19 individuals
Mueller also provided an update on enrollment. As of the first day of the school year, there were 1,744 students enrolled in the District. 1st grade had the most students, with 157, while 12th grade had the fewest, with 117. Total enrollment is slightly above the previous two school years and equal with 2018-19. The official enrollment date for the fall will be provided in early October when another count is conducted.
Revisions to District policies "so that they are in line with our Reopening Plan and reflect the measures the District is taking to address the impact of the pandemic."
Approval of a new policy recommended by the Montana School Boards Association that "gives flexibility to the administrative team to plan for alternatives to seat-time and classroom based instruction." It will allow aggregate hours to be counted during off-site learning.
Approval of a COVID Relief Leave Bank that allows employees to miss work due to COVID-related reasons without it having an impact on pay. Reasons employees can use the bank include if they or their child is COVID positive, quarantined, or if their child's school or daycare is closed due to COVID. This is being funded using ESSER dollars.
Clerk Shanna Flores went over the fiscal report for FY 2022