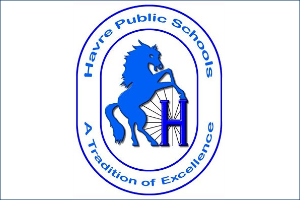 HAVRE, Mont. (NMB) – The Havre School Board met on Tuesday evening for their regular monthly meeting.
During the Superintendent report, Craig Mueller said work continues to be done to ensure the 2021-22 school year is "as close to normal as we can hope."
"By that, I mean I would like to see a return to students across the District, for five days, while remaining socially distant, being able to attend school without masks if we're in a good place and able to do that safely for our student population. I realize that this has been a very difficult year for our students, it's a very difficult time for our teachers and administrators who are policing the mask issue. But I think that with our current uptick in the number of cases we're seeing, and again, the resurgence of quarantines and the unknowns that go along with the variants we've seen and even in Hill County, I still think it's important for our administrators to remain vigilant, and to continue to talk directly to keeping students safe, keeping students in school and getting us through these last two couple weeks of school. But I don't want there to be any impression that our administrators or our District has ever approached this in a way that we didn't want to be back in school. Because that's not what we're in the business to do, and that really doesn't speak to the work that our administrators have had to put in through this really long year."
According to the latest data from the District, there are currently three students and one staff member with active COVID-19 cases. There are 25 students in quarantine after being identified as close contacts to positive cases. This includes 12 students with the High School and nine students with the middle school.
Mueller thanked the two outgoing Board members, Chair Aileen Couch and Vice-Chair Harvey Capellen, and wished them the best in the future. Couch and Capellen's terms are expiring and they did not seek re-election.
Couch's service on the Board dates back over 20 years, while Capellen has served since 2009.
Jacob Ingram and Britnee' Loch, the new Board members, will be sworn in at the reorganization meeting on May 20th at 6 PM.
Mueller also says that scheduled High School graduation at 2 PM on Sunday, May 30th will take place at Blue Pony Stadium. If adverse weather is forecast, a decision will be made by 10 AM on the Friday prior to graduation as to whether it should be moved to the gymnasium.
Calendar Approval
The Havre Public Schools Board of Trustees held their regular monthly meeting on Tuesday evening and approved the 2021-22 School District calendar.
The first day of the school year will be August 25th.
The end of the first semseter for the middle and high school was moved to January 14th, with Superintendent Craig Mueller saying this will allow for more time for students to prep for final exams following the winter break.
There will be no school on Friday March 11th and Monday March 14th, allowing students to have a spring break. Mueller says this was possible due to the earlier start to the school year.
High School Graduation will take place on Sunday, May 29th, 2022. The final day of school was set for June 2nd, 2022.
Curriculum Approval
The K-12  curriculum templates were approved for math, social studies and vocational/practical arts were all approved as presented by the Board.
The templates were developed by District teachers following the completion of a curriculum review process.
New textbooks and supplemental materials will be necessary.
Superintendent Craig Mueller says that there is uncertainty as to whether welding will be offered next school year, as they currently do not have the staff for that class. He says the District will continue to try and work with MSU-Northern to see if they can provide a welding offering to students next school year.
Other action taken at the Board meeting:
Prior to the start of the regular board meeting, the results of last week's school board election were approved by the Board. However, the new Trustees will not be sworn in until a later date.
Approval of a Memorandum of Understanding between Havre Public Schools and the Havre Girls' Fastpitch Association. The original MOU was signed in 2004 to form the Softball program for Havre High School. Back then, the Girls' Fastpitch Association paid $25,000 to help the program get started. They also paid a percentage of funds for the program every year to help keep the program afloat. The District decided that now is a good time to take over fully funding the program. As part of this agreement, Havre will have the ability to use the 5th Avenue Softball Complex at no charge.
Approval of the interlocal agreement between the Havre and Rocky Boy Districts was approved. The current agreement was set to expire, and the new agreement will run through June 2026. This allows Rocky Boy to maintain attendance centers at East End and Hilldale Colonies, which are in the Havre District's boundaries.
Approval of a request from Rocky Boy School District to enter the Havre District on Laredo Road to Highway 87 South to Laredo and to return via that same route, for the purpose of picking up students in Havre District boundaries. This was initially approved in 2011 in order to allow the Rocky Boy District to serve students in the Laredo community.
Approval of a request by Cottonwood School District No. 57 to enter the District to pick up students at First Lutheran Preschool on 6th Avenue on the condition that is does not include mileage reimbursement to the state for distance traveled into the Havre School District.
Approval of a request by Davey School District No. 12 to enter the District to pick up students at Patterson Park on the condition that is does not include mileage reimbursement to the state for distance traveled into the Havre School District.
Several policy revisions were approved on second reading. These revisions went through a first reading at last month's regular meeting
The Board approved a recommendation to allow the Board Chair to appoint a Trustee to serve on the HPS Education Foundation Board of Directors at a later date. This appointment will be made once a new chair is selected for the School Board. Current Char Aileen Couch is the current representative for the Board but did not seek re-election
Scott Filius was recommended for appointment to serve as the High School District 16A representative on the Hill County Transportation Committee. This Committee meets several times during the year to approve bus routes and other transportation issues that affect Hill County schools
Approval of the 2021-22 Trustee meeting schedule. It is essentially the same as the current schedule, with a regular meeting on the second Tuesday of every month at 6:30 PM at Havre Middle School. Special meetings will take place on the fourth Tuesday of every month, although there will be no special meeting in December 2022
The Trustee activity calendar for the 2021-22 school year was tabled. The new Board Chair will decide when this goes back on the agenda.
The approval of the School Board Member Code of Ethics was tabled