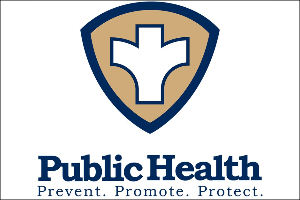 HAVRE, Mont. (NMB) – The Hill County Board of Health met virtually on Friday afternoon to provide their weekly COVID-19 update.
Health Director Kim Larson says all COVID-19 cases in the county that previously had unknown exposures have been able to be traced back to either a prior contact or out-of-county travel, meaning there is not believed to be community spread at this time.
Larson also provided an update on Havre Public Schools' reopening. The only confirmed COVID-19 case in the District was discovered in a student last Sunday at Sunnyside Elementary. 28 people associated with the District had to be quarantined.
"Without those social distancing measures in place, those numbers would have been three times that much and the school probably would have had to close. I just really want to reiterate that Havre Public Schools is doing a great job with keeping those kids and staff safe, and we have to keep that in mind when looking at other plans also."
This comes as the Havre School Board sent their potential plan for a Phase 3 reopening to the Health Department. Larson says she is working on sending them back a response with their recommendations that should be finalized next week.
Sanitarian Will Lorett says his department received only one new complaint this week, and they are handling it.
With flu and cold season starting, the Health Department is starting to do flu shots, but they do not have the high-dose vaccine yet. Anyone interested in getting a flu shot can contact the Health Department for more information.
As of early Friday afternoon, Hill County has performed 2,046 COVID-19 tests, with results pending on 34 of them. This does not include surveillance testing.
After adding five new COVID-19 cases on Friday, Hill County has now reported 150 total COVID-19 cases. 32 are active, including 2 hospitalizations. 115 have recovered and three have died.
Four of the five new cases on Friday currently have unknown exposures.
This was the last Health Board call for Health Officer Jessica Sheehy, who is amicably resigning due to personal reasons. The Board thanked her for her hard work during this pandemic.
Starting on October 1st, Health Director Kim Larson will also be serving as the Health Officer for Hill County.
This story has been updated to reflect additional COVID-19 cases reported on Friday