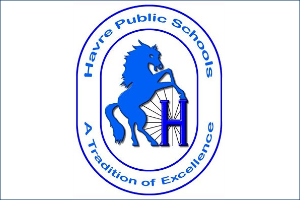 HAVRE, Mont. (NMB) – The Havre School Board of Trustees met for their regular meeting Tuesday night with an uneventful agenda. Superintendent of Schools Andy Carlson says they finalized their Board Performance tool and they elected Dennis Murphy to represent Havre High School at the upcoming meeting of the Montana High School Association. He says they have a new system in place for people who want to volunteer in the classroom or on a field trip.
"Basically, if you want to walk beyond the office during the school day while class is in session and spend time in the classrooms, everybody's going to need a photo ID. And it'll be a screening tool that'll look for folks that are on a violent offender list or a sexual offender list or if there are outstanding warrants, that type of thing."
Carlson says that this system is able to be linked to their school resource officer and help them keep track of students.
"It'll actually help us with our record-keeping too, and help us keep a good idea of who's coming and going. And, just, you know, one of the things we always get asked about is volunteer hours. It'll actually track that for us. It will also keep track of our custody pieces that we have. It'll be right in there so we'll know who can and can't pick up. And that actually will be a great service to our front office."
This system will also be linked to any emergency situations and will allow them to track who is accounted for and what injuries they may have. They plan to roll out this system at the beginning of the second semester.