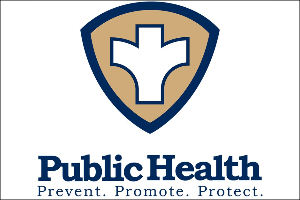 HAVRE, Mont. (NMB) – The Hill County Health Board met virtually on Friday afternoon to provide their weekly COVID-19 update.
Health Officer Kim Larson said that the case rate in Hill County is up slightly from last week, but still down from the record marks reached back in October. From this Monday-Thursday, the rate of new cases in Hill County was 113 per day per 100,000 people, compared to 97 per day per 100,000 last week. Larson says she is concerned that the holidays could bring about another rise.
"Stay vigilant. We all know that COVID is not going away, but helping us slow the spread of COVID is extremely important. We need our hospital and healthcare system to be able to care for the community members of Hill County and (the surrounding area). We can't do that when our numbers are continuing to rise. We've seen a slight decrease in our numbers, we can be cautiously optimistic about that. With the holidays coming up, I'm a little nervous to see those numbers then turn around and come back up again. Keep your circle small. If you are sick and experiencing symptoms of any kind, stay home and try to limit your circle. So if we do contact you as a case, you don't have 50 other people that we need to call and have quarantine."
New Governor Directive
Earlier this week, Governor Steve Bullock issued new restrictions as COVID numbers reached record rates throughout much of the state.
The new restrictions are mostly in line with those recently issued recently issued by the Hill County Health Department. One key difference is that the Governor's new directive moves up the closing time for restaurants, bars and casinos to 10 PM.
Larson says enforcement of this directive will be similar to the current enforcement of the 12:30 AM closing time.
"That has been enforced basically by law enforcement driving by and seeing that bars are still open and they are open past their closing time. We have sent out the information to all of those establishments. We're working with them closely on education and understanding that. Both the Sheriff's Office and Police Department have gotten those new directives as well, so they are aware of it. We're hoping we're not going to have a lot of issues, and we're hoping that our community just kind of goes along with it and helps us out and follows that directive as much as we can to slow the spread."
Vaccine Distribution
Larson says her Department has been on calls with the state health department on distribution of COVID vaccines.
There are two vaccines that could be provided, and DPHHS is working on how to best get it out to rural communities. This is made a bit more difficult by the fact that the Pfizer vaccine would need to be stored at negative 80-degrees Celsius, and the Health Department does not have a freezer that can reach that temperature, and must be ordered in shipments of at least 1,000 doses.
The other vaccine, made by Moderna, can be stored at more normal temperatures and can be shipped 100 doses at a time.
"That seems a little bit more doable for rural communities. So we have signed up as a COVID vaccine facility through our Health Department. So when that vaccine is available, we (will be) able to receive it and then provide that to our community through different avenues. Whether it's offsite clinics or working with healthcare facilities to get their staff vaccinated and working with long-term care facilities."
Larson says the first possible vaccine could be distributed by the end of the year, but it will be limited mainly to healthcare workers and residents and employees of long-term care facilities in terms of who is able to get it.
Both the Pfizer and Moderna vaccines come in a series, with people having to get a second shot around three weeks after the first.
Test Turnaround
Larson says the Health Department's partnership with Bullhook Clinic to help with testing for those being contact traced has been going well, and helped ease waiting times at the alternative flu clinic on the Northern Montana Health Care Campus.
Another positive development is that the test turnaround times appear to have decreased.
"So far, everything that we've been sending in, as long as we have it out by the 1 PM pickup time, it's getting back within the next day. Or two, at the most," said Bullhook CEO Kyndra Hall.
Contact Tracing
Since the Hill County Health Department pleaded for additional contact tracers two weeks ago, they have seen a remarkable response from the community, with many people filling out applications for the $18/hour positions.
The Department has already brought in "a couple" new contact tracers, and met Friday afternoon to finalize hirings of several more contact tracers they recently interviewed.
Closed for Thanksgiving
Larson says she will be giving all of her employees Thanksgiving off.
"We will not be calling people on Thanksgiving. So if you have been tested, stay home and isolate like you were supposed to. If you are a quantine person who has been tested, you will need to stay home for that period anyway. So just remember to do that. We will be back calling people the next day.
Mask Mandate
Just before the meeting was going to adjourn, a heated conversation took place when Montana State University-Northern Professor Will Rawn asked about enforcement of the mask mandate.
"So far, I can't remember seeing a police report that mentions that somebody called in from a local business to say 'we've got a character in here who won't wear a mask, will you do something about it?' Is it because nobody is making those calls…What's going on here?" said Rawn. "It's a pretty obvious question to me, because we have a lot of people running around who refuse to put a mask on. They are quite obvious. Is it nobody is complaining, that none of these local businesses are actually complaining about it?"
County Attorney Karen Alley responded by saying she has not received anything from law enforcement regarding non-compliance, and added that there are exemptions to the mask mandate that some people may qualify for.
"I haven't received complaints," Alley said. "I don't know what is coming through the complaint system through the state. That doesn't come through my office, so nothing has come over here."
Rawn then retorted by saying that these exemptions are less common than, "virgin birth, but not a heck of a lot more so. Because it's extremely rare conditions. So that I think we're all seeing people that are obviously quite healthy and are defiantly not wearing masks."
That's when Larsen stepped in, saying she understands Rawn's frustration, but it is impossible to get everyone in the community to comply.
"We as public health need to do our best to protect our community as a whole. We also need to take a step back and realize that 100 percent of our community is not going to wear a mask. Whether we like that or not, and whether we understand that or not, that is something that we have to deal with."
Larson added that they are working to form some sort of Community COVID Coalition to get input on how Hill County residents can best protect each other.
"I truly believe that a majority of all of our businesses are doing the best that they can in trying to enforce this mask mandate. They have signs up, their staff are wearing masks, they have masks available for people if they need them. The issue is that not every single person is not going to wear it…I hear your frustration and I completely understand it. I want you to know that I have not had complaints from the Police Department. Complaints do come to the Health Department and Sanitarian, and we are dealing with those with a lot of education at this point, and trying to assist and provide those face coverings when possible if they need them. But it is an ongoing process at this time."
A few minutes later, local resident Gail Faber responded to Rawn, saying that she does have a legitimate exemption that prevents her from wearing a mask.
"I go out to the stores and I try desperately to stay at least six feet away from people, all people. I have an extremely difficult time doing it. It's not by my own actions. It's by the actions of other people wearing masks who apparently think that's the do-all, end-all."
"I appreciate you bringing to light that wearing a mask is not the only mitigation thing that people need to do," Larson said in response. "I agree with you that the education needs to be that you wear a face covering when you can and when you are able to, and you still need to keep your distance and social distance and wash your hands as frequently as possible."