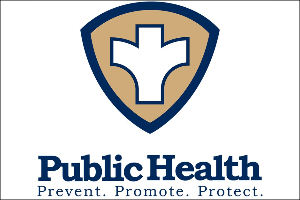 HAVRE, Mont. (NMB) – The Hill County Health Department held a meeting online Friday, May 22 and discussed what they are doing to prepare for Phase Two.
Public Health Director Kim Larson said they are currently molding a Phase Two guidelines document for businesses and the like and hope this will help everyone adjudicate future decisions clearly.
"We put together a document today that has all of the Phase Two guidelines that were going to provide to people who are providing large group gatherings and also the Fair Board to help them with their decision moving forward as to whether or not to have the Great Northern Fair.
Larson said if there is an event that is expecting 50 or more attendees the new directive asks them to work alongside their local health department and they are
hoping to make this a smooth collaboration.
"We're hoping to come up with some type of document – it's not necessarily an application but for people to fill out and get to health department so we can work with them on making those events happen in a safe manner for Hill County."
Larson said there is no way they can predict when Phase Three will happen as Montana could easily slip back into Phase One.
"Honestly, once we get into Phase Two if the number of cases dramatically increase because of some exposure at some event then we might be pushed back into phase one – it just depends on what happens as we move forward."
During the meeting Physician Assistant Jessica Sheehy said Montana is averaging 10-12 new cases a week but Hill County is staying clear.
"In Hill County we have not had any positives since our original case. We currently have tested 141 patients with one pending."
For more information on Phase Two visit covid19.mt.gov.